MSFS2020
FRANCE
Photo tiles of power plants in France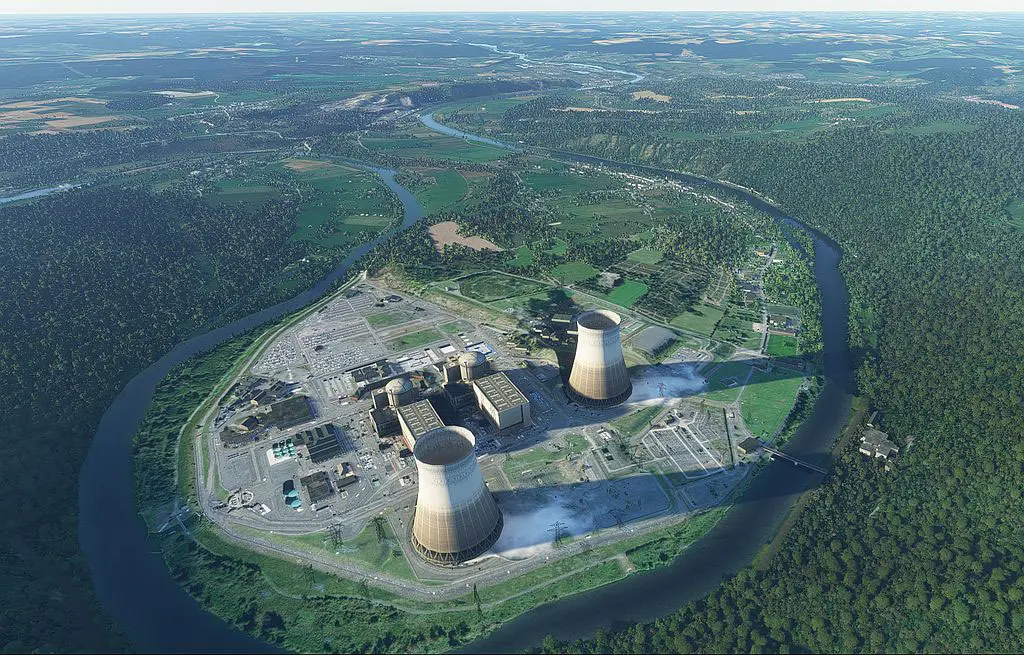 Description
In MSFS, all "sensitive" areas are represented in Landclass (generic synthesis textures).
This pack proposes to replace the areas of most French Basic Nuclear Installations (FNBI) with quality photorealistic coverage.
The FNBI processed are mainly the Nuclear Power Generation Centers, the La Hague reprocessing center, the CEA Cadarache facilities (extended to the ITER zone) and Saclay, as well as the Creys-Malville breeder reactor site.
Each zone has been cut out along roads or surface changes (fields, woods, etc.) to avoid too visible colorimetric breaks as much as possible. Some have been reworked in color, also for better integration.
For more flexibility, the pack is divided according to the administrative regions, which can therefore be activated or not according to the needs of each:
- Aquitaine
- Auvergne Rhone-Alps
- Loire Valley Center
- Great East
- Hauts-de-France
- Ile-de-France
- Normandy
- Occitania
Note that the Nuclear Power Generation Centers buildings visible on the presentation images come from the "Objects and Landmarks of France VFR" pack, and are obviously not included.