MSFS2020
PA28
Piper PA28 Arrow IV Turbo RT201 ACRIV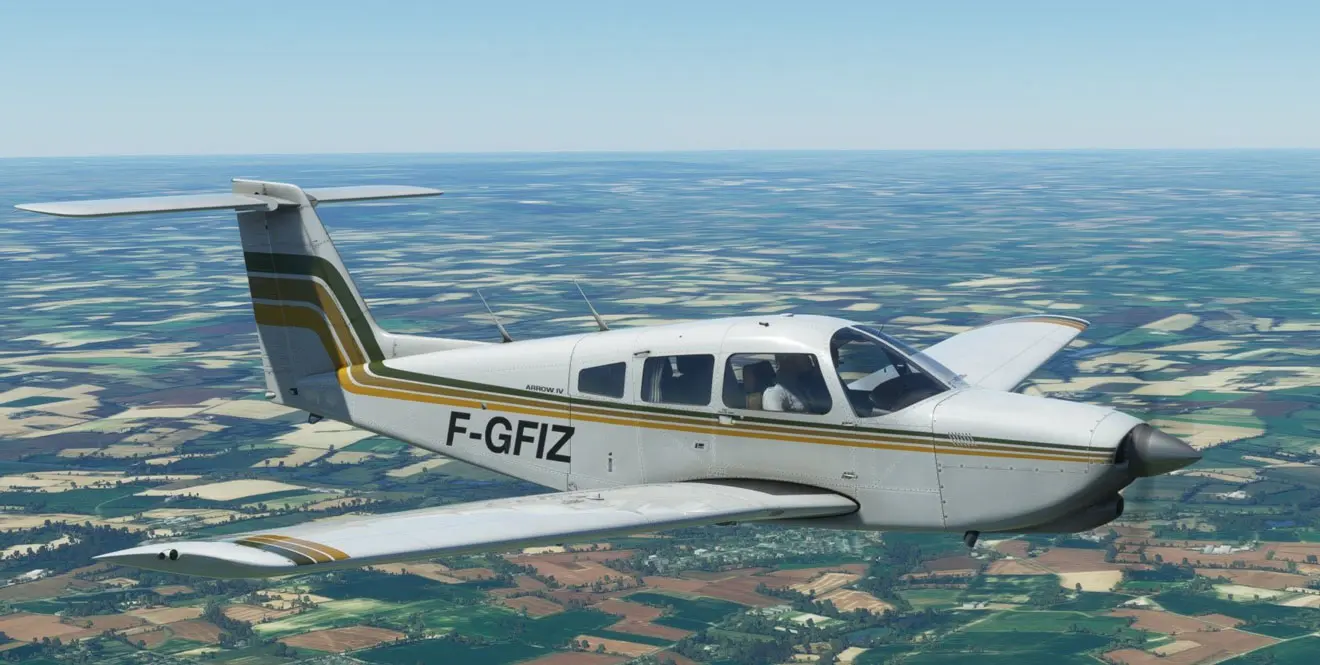 Description
JUST FLIGHT, well known for its many achievements for FSX, after releasing a superb PA28 Arrow III, has just released two new PA28 models: ARROW III Turbo and Arrow IV Turbo (RT201) very well made, both in terms of the quality of the graphics and the flight model.
These 200 HP single-engine planes are equipped with a variable-pitch propeller and retractable gear.
In the "90s", the Rennes Ille-et-Vilaine Aeroclub owned a PA28 Arrow IV RT201 Turbo which differs from other PA28 Arrow by its T-tail.
At Simvol, TJ created a livery identical to that of this Arrow IV with its French registration: F-GFIZ.
So, if you have acquired this very beautiful, perfectly successful and operational aircraft, have a good flight on "Indian Zoulou".
Its "old-fashioned" but very complete instrument panel with 2-axis autopilot plus maintains altitude.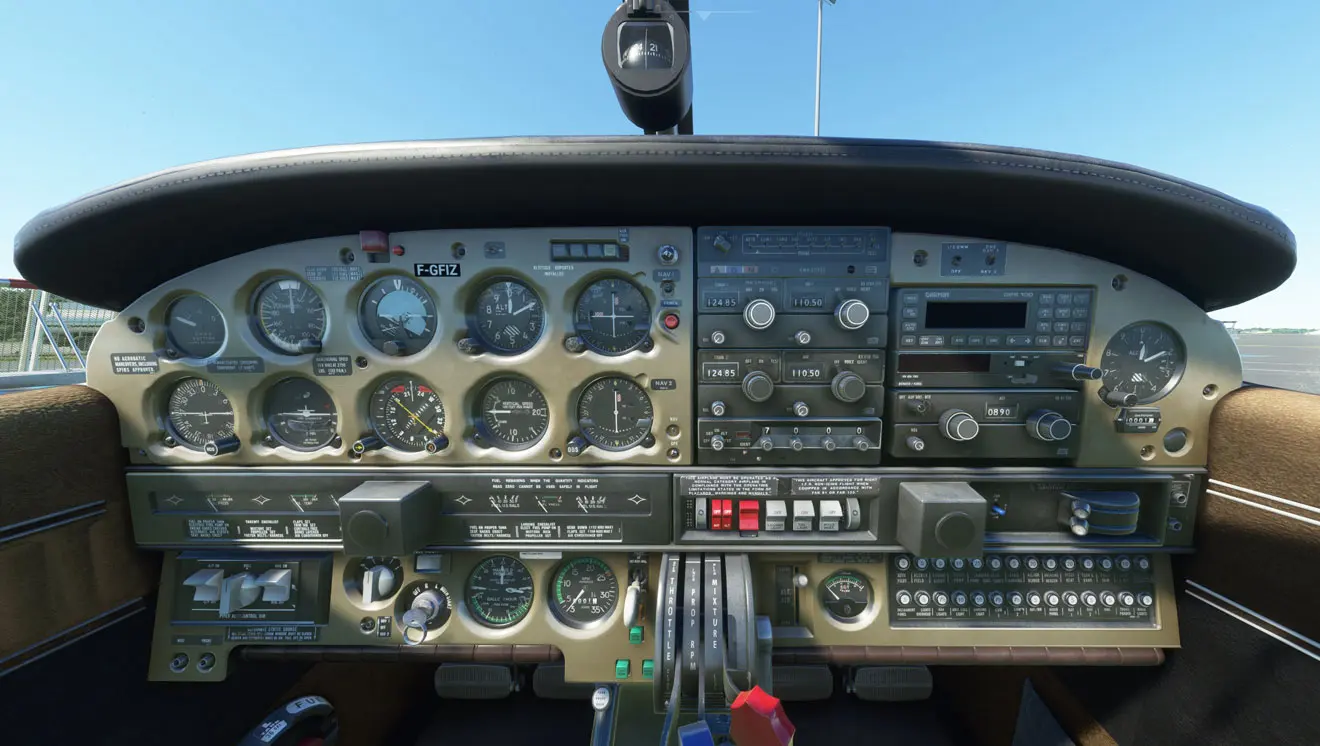 It is also equipped with an EFB (retractable) tablet which adds many functions such as the choice of the GPS models (3) below, the management of the doors, the co-pilot, etc ...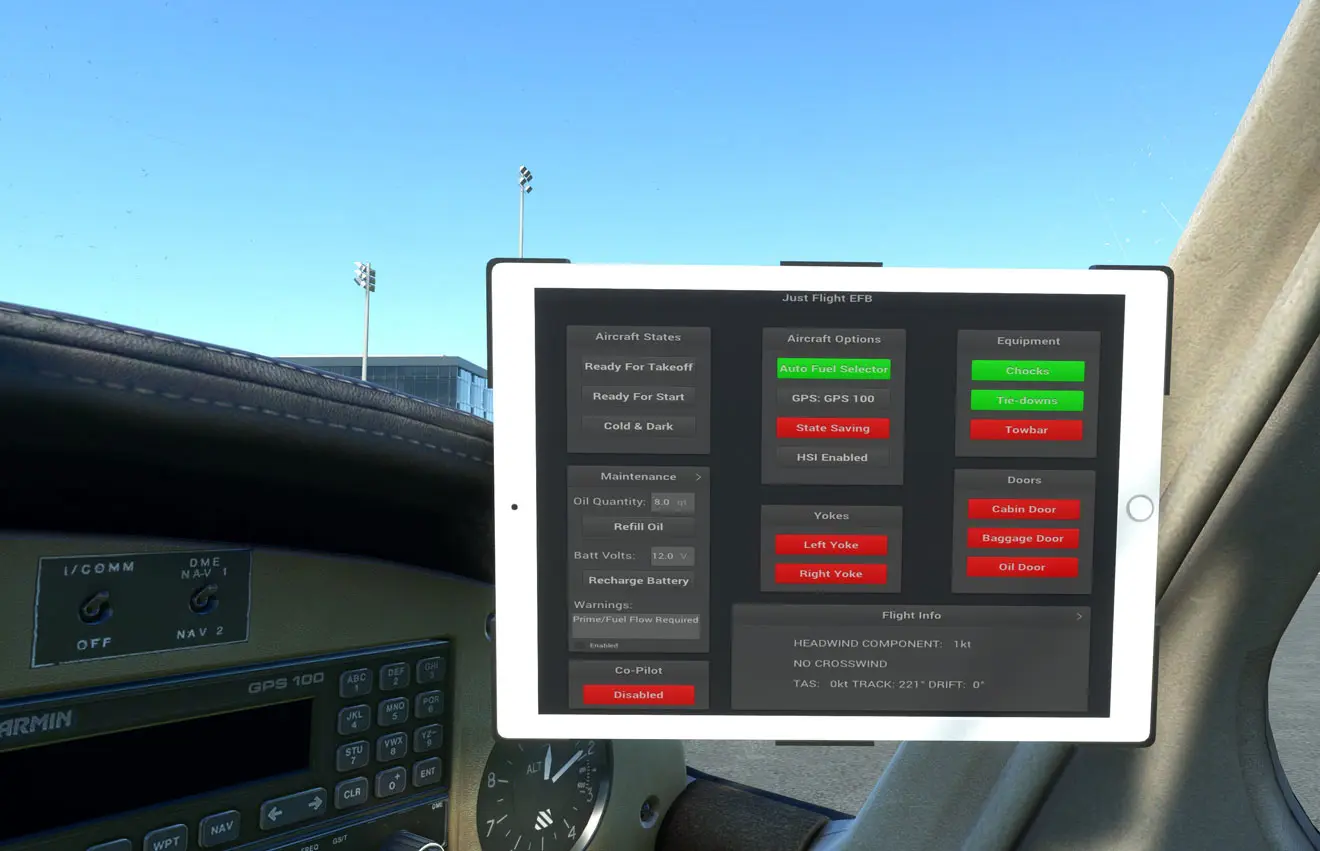 1 - The Garmin GPS 100 as in the 1990s

2 - The Garmin GNS 530

3 - The Garmin GNS 530 "Dual"

Here it is in front of the aero club gas station in Rennes St Jacques, he is waiting for you.
Thanks to Just Flight for this beautiful aircraft and for providing users with a real "paintkit".
- F-GFIZ livery and aero club building: TJ (Simvol)
- LFRN gas station, runways, taxiways and tarmacs (modified in 2020): Béralex (Simvol)