MSFS2020
A320 FENIX
Air France F-GKXU - Auxerre livery for A320 Fenix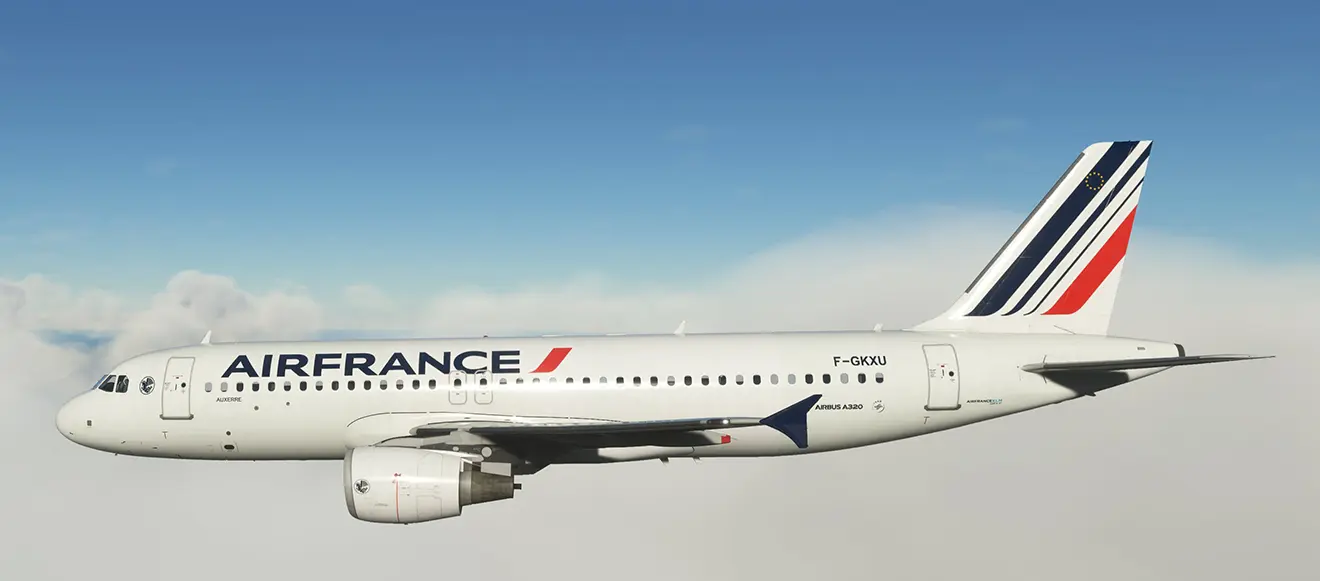 Description
The Fenix ​​A320 comes with a large number of liveries (186) and a module to select them (Livery Manager).
There are also other liveries on the internet, the A320 being one of the most widespread aircraft in the world.
To date, Air France has 46 Airbus A320s. In 2021, the company changed the livery of its aircraft (size of the company name on the fuselage with the addition of a French city name on the front).
This livery therefore takes up this new design.
This livery was made from that of the Air France F-HBNK A320 from Fenix.
F-GKXU is still in service.
Anecdote, we find the registration F-GKXU on the model of an A320 (metal - 1/200th).