MSFS2020
FRANCE
AERODROME
Yvetot (LFYV)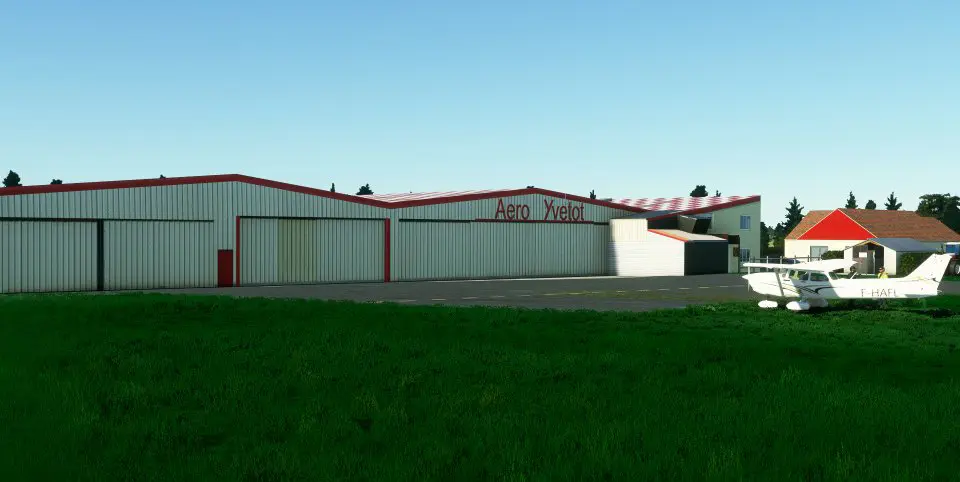 Description
Yvetot Baons le Comte is a civil aerodrome for restricted use located in Normandy.
Unpaved runway, 700 x 50m, QFU 09/27 with a tarmac acceleration strip included in the grass strip. The A/A frequency is 123.50. Night VFR not approved.
Libraries
IMPORTANT: to display all 3D objects correctly, you must install the following libraries.