MSFS2020
SWITZERLAND
AERODROME
Yverdon-les-Bains (LSGY)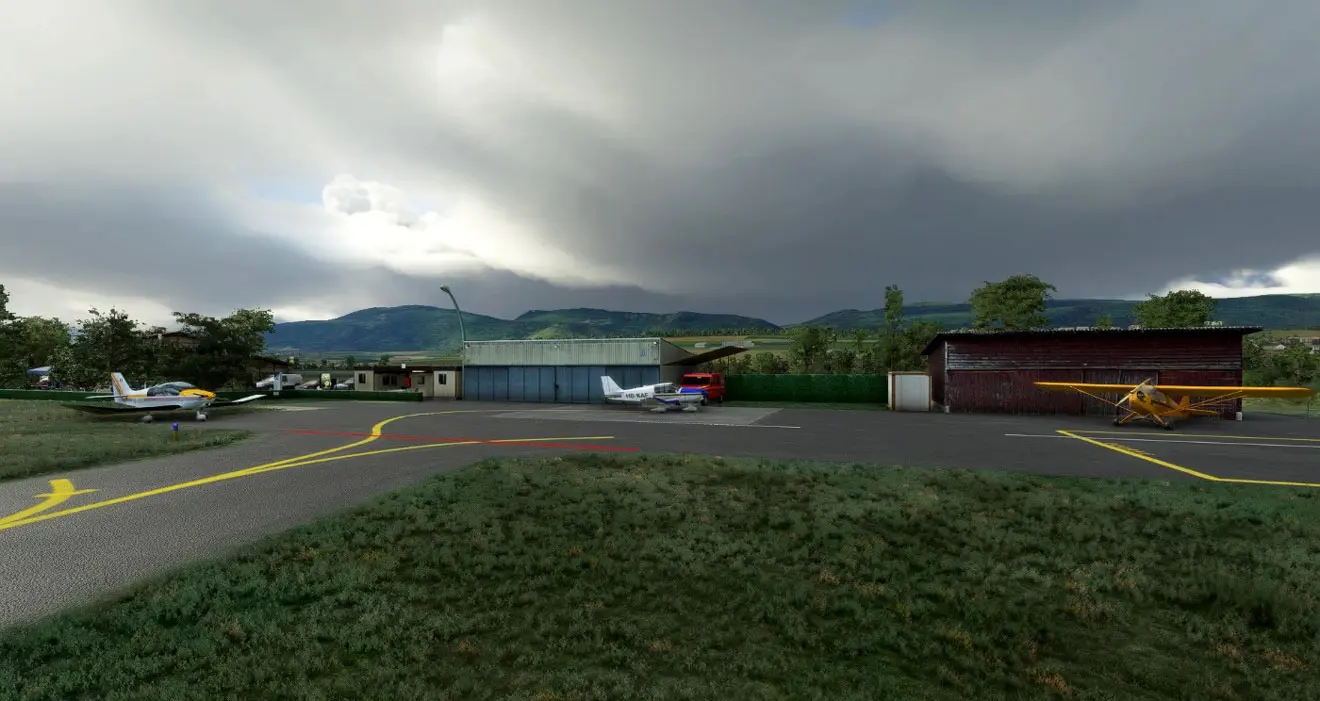 Description
Yverdon-Les-Bains aerodrome is an airport in Switzerland located to the south-west of Yverdon-les-Bains.
Founded in 1935, the Air-Club of Yverdon-les Bains saw the site of the aerodrome grow little by little to offer since the year 2000 a hard runway of 870 meters located alongside a runway budding.
Flight initiations are regularly organized on planes and gliders.
Versions
UPDATE (10/31/2021): New version 1.2.1 available. Compatibility with Sim Update 6 as well as fixing invisible runway threshold lights and "metallic" textures on parasols.