MSFS2020
FRANCE
AERODROME
Saint-Jean-en-Royans (LFKE)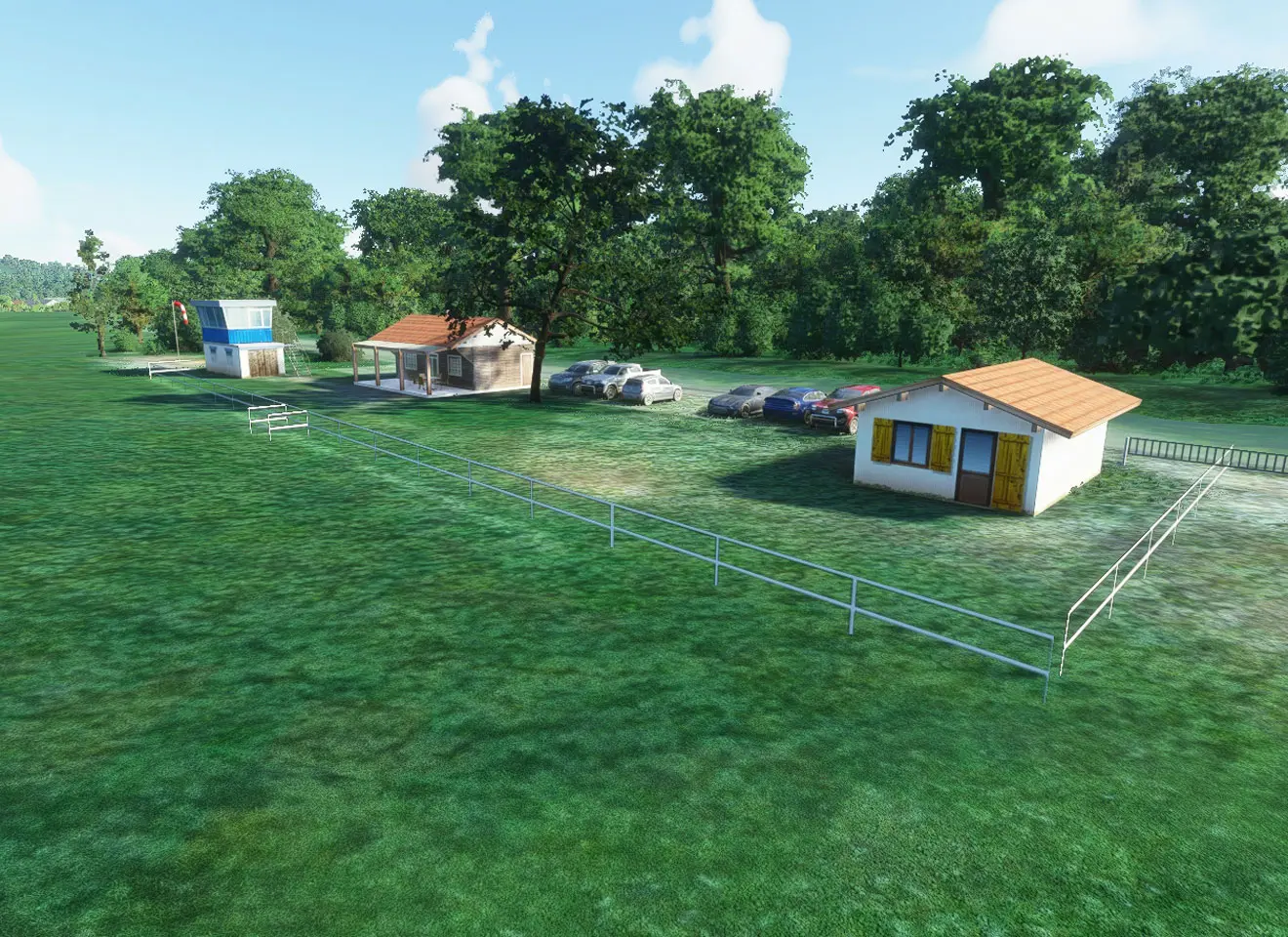 Description
The aerodrome of Saint-Jean-en-Royans, located at the foot of the Vercors, is of restricted use.
Light aviation and gliding are practiced there.
A 667 m grass runway with a delicate approach over the hills in 32 with northerly winds.
Libraries
IMPORTANT: to display all 3D objects correctly, you must install the following libraries.