MSFS2020
FRANCE
AERODROME
Saint-Jean-d'Avelanne (LFKH)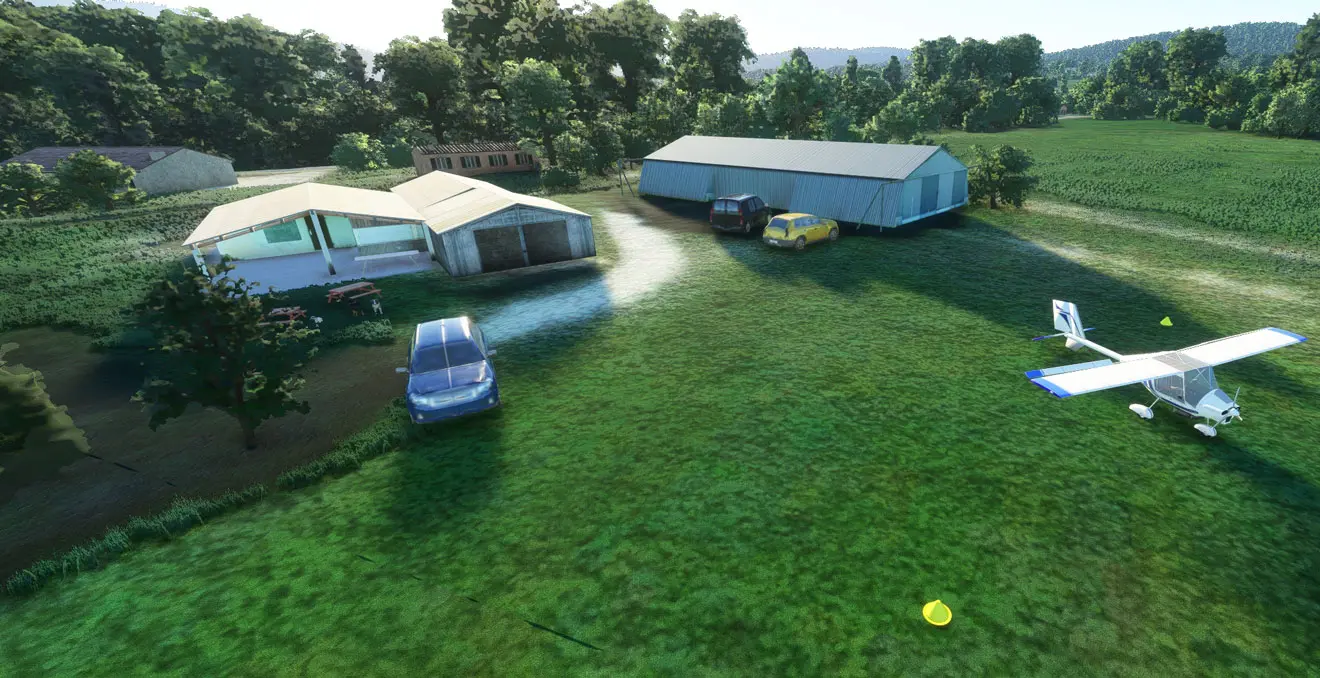 Description
Saint-Jean-d'Avelanne aerodrome is an aerodrome in the department of Isère, located between Pont-de-Beauvoisin and Saint-Jean-d'Avelanne.
The 400 x 35 meter runway is open mainly to qualified mountain pilots and microlights. The aerodrome is managed by the association L'Espérance Sportive de Saint Jean d'Avelanne.
Libraries
IMPORTANT: to display all 3D objects correctly, you must install the following libraries.