MSFS2020
FRANCE
AIRPORT
Pontoise (LFPT)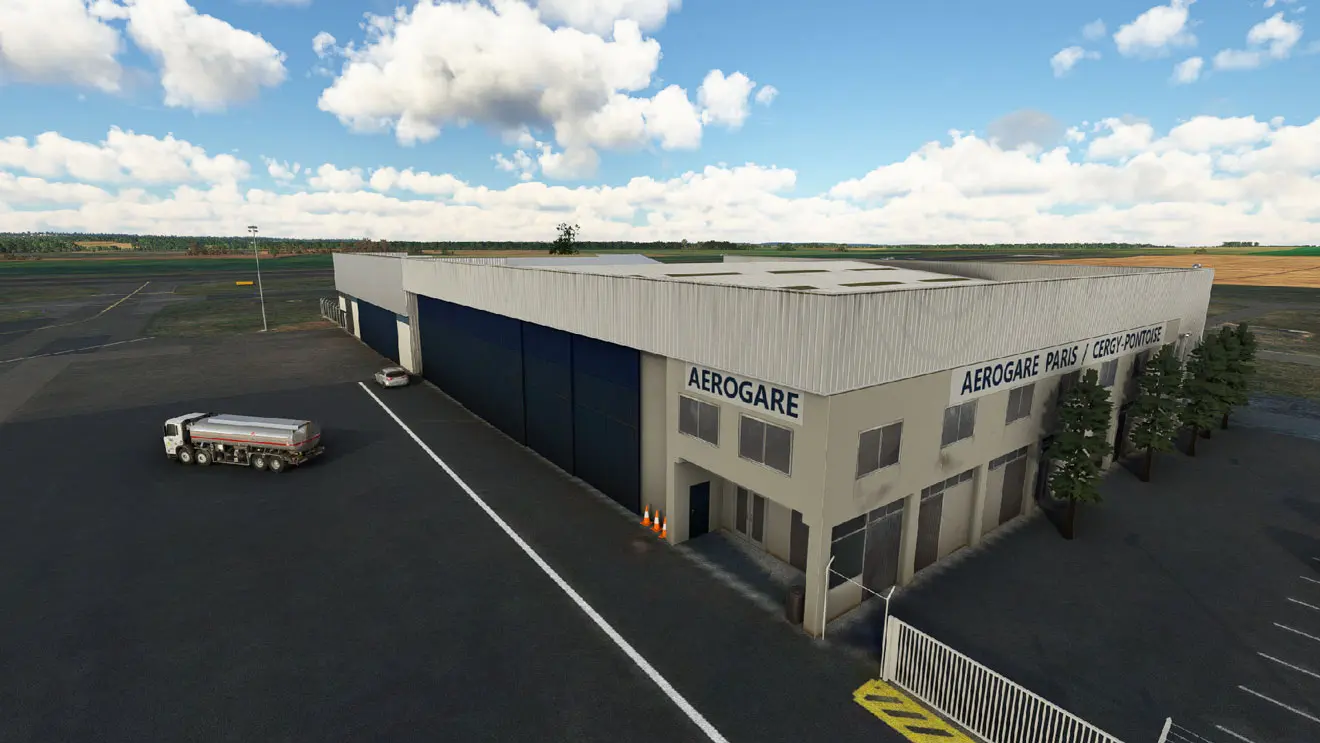 Description
Pontoise - Cormeilles-en-Vexin airport is a civil airport, open to public air traffic, located on the territory of the municipalities of Cormeilles-en-Vexin, Boissy-l'Aillerie and Génicourt 7 km to the northwest of Cergy-Pontoise in the Val-d'Oise.
It is used for national and international air transport and for the practice of leisure and tourism activities (light aviation, helicopter and Zeppelin airship in summer). It is managed by Groupe ADP.
Version 0.8
1st version publicly available!
The whole is based on a high resolution texture (20cm/pixel) reworked to remove shadows, vehicles etc.
Almost all of the airport buildings are reproduced from in-situ photos.
Resolution of building textures between 2 and 3cm/pixel.
PBR (Physics Based Rendering) processing.
Runway markings have been redrawn, including old ones not completely erased.
Runway and taxiway markings conform to reality.
Reste à faire
Some buildings in the technical area in front of the control tower.
Work on ground texture to make 3D building outlines cleaner.
Night lighting of most hangars.
"Update" the texture of hangar #29 (Hispano Suiza) which was recently renovated! (grrrr...)
Rework the Hispano Suiza parking area, the taxiways being a little too narrow.
+ a thousand other little details...
Remerciements à FlyingSquirrell77 pour ses nombreuses photos.