MSFS2020
FRANCE
AERODROME
Pierrelatte (LFHD)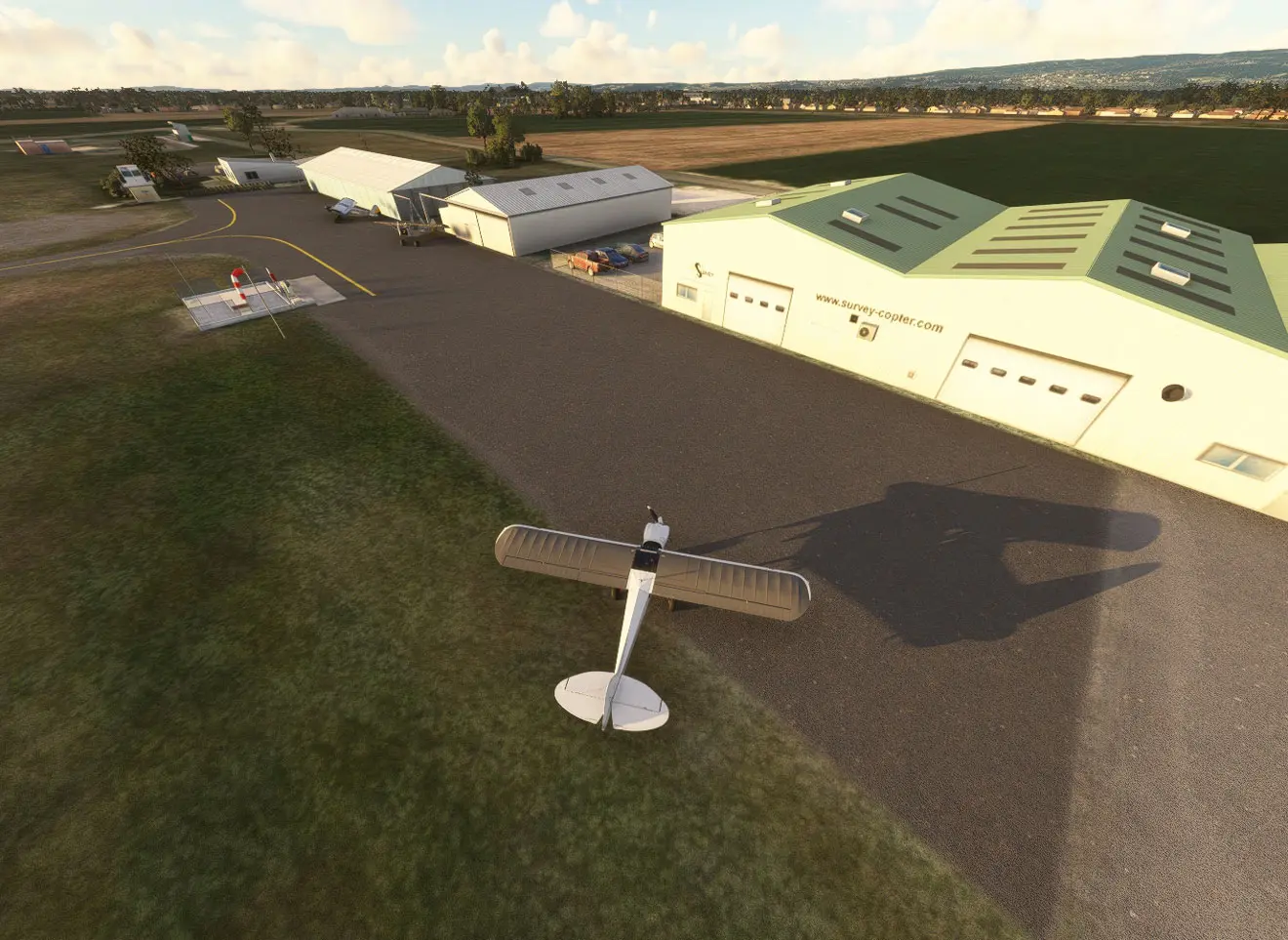 Description
The Pierrelatte aerodrome in the Rhône valley is open to planes, gliders, microlights. There are also aerobatics and aeromodelling. Two north-south runways: for 18R/36L aircraft & for 18L/36R gliders.
Presence of SURVEY Copter, a company specializing in the study and production of remotely operated systems in hostile environments: drones, robots, tanks, tracking devices, etc.
Libraries
IMPORTANT: to display all 3D objects correctly, you must install the following libraries.