MSFS2020
FRANCE
AERODROME
Ouessant (LFEC)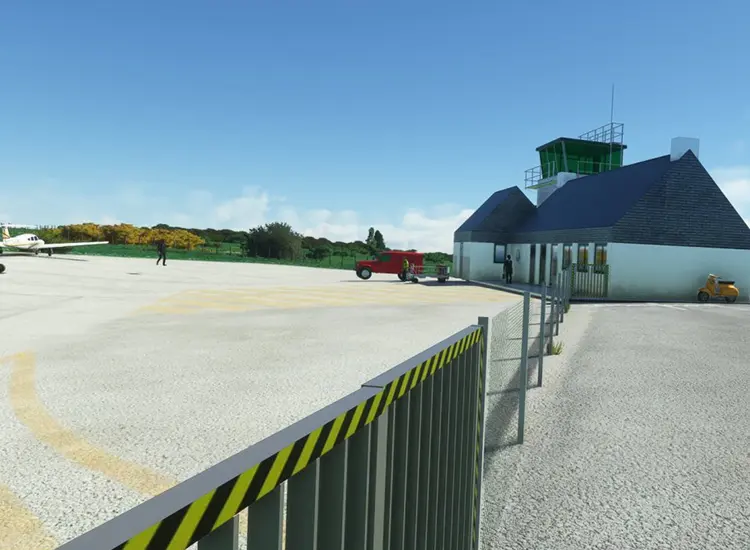 Description
Ouessant-Kerlaouenn aerodrome is an airport in the department of Finistère. It is located two kilometers from Lampaul, the main town of the island of Ouessant.
This aerodrome is open to private visual flight (VFR) or business aircraft, microlight or parachute flights, helicopters, military flights and national traffic commercial.
Libraries
IMPORTANT: to display all 3D objects correctly, you must install the following libraries.