MSFS2020
FRANCE
AERODROME
Nîmes-Courbessac (LFME)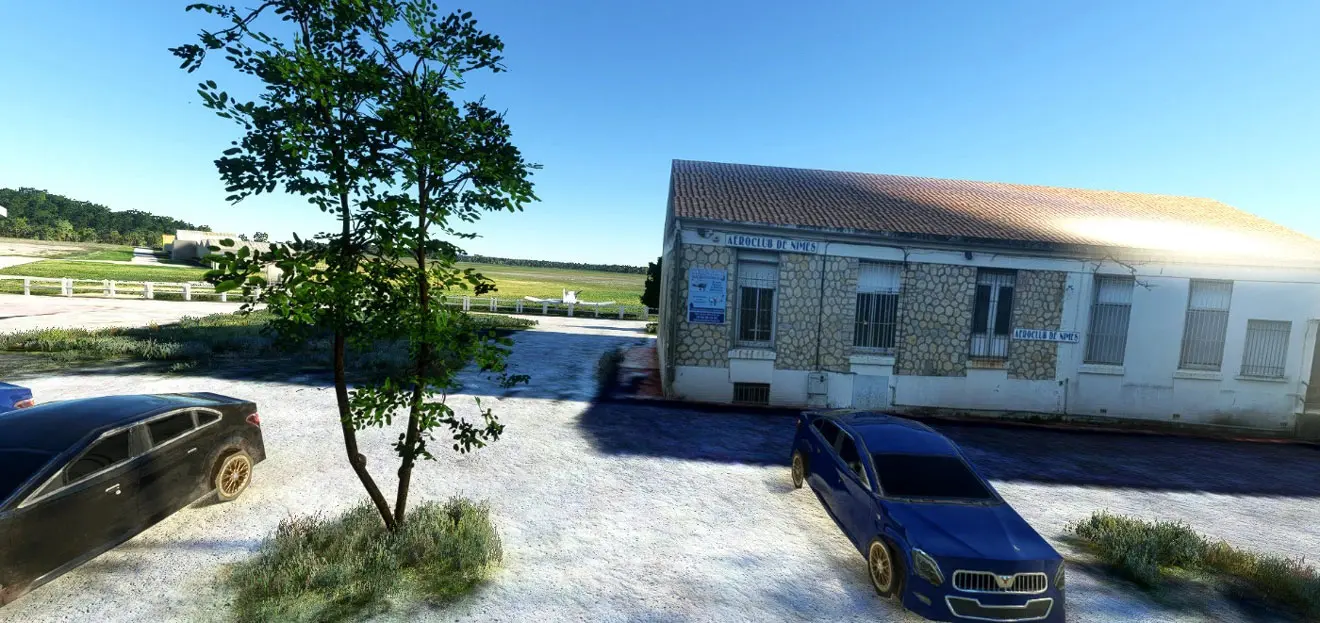 Description
The president of the aeroclub of Nîmes-Courbessac, Fabrice Voland, created the scenery of the aerodrome to make it true to reality.
Located north of Nîmes-Garons airport, the Nîmes-Courbessac airfield has 2 grass runways (always one open and one closed operating alternately) as well as a microlight runway. The terrain is faithfully reproduced and all the private hangars and flying clubs have been modeled.
From the parking lot of the Nîmes-Courbessac aeroclub, the 2 starting blocks as well as the one in front of the aeroclub hangar are available.
As in reality, in order to respect local residents, pilots must take care to pass west of the town of Marguerittes and request clearance from Garons ATC before entering the CTR.
Libraries
IMPORTANT: to display all 3D objects correctly, you must install the following libraries.