MSFS2020
FRANCE
AERODROME
Lyon Brindas (LFKL)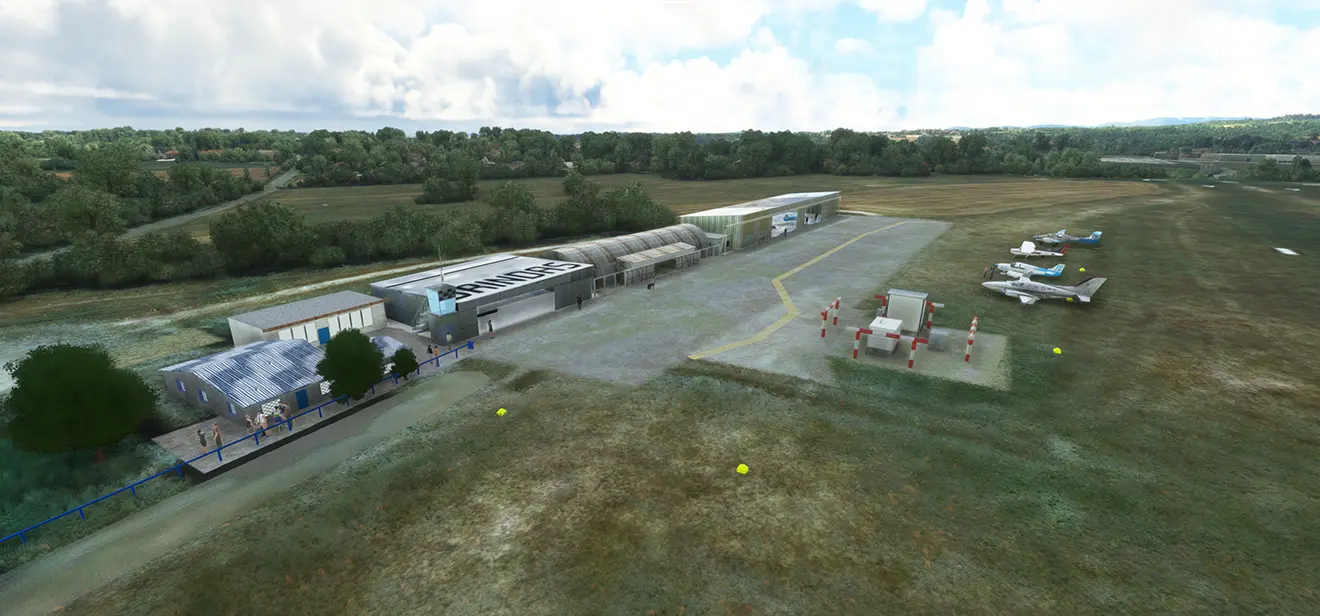 Description
Lyon - Brindas aerodrome is an aerodrome in the Rhône department, located in the municipality of Brindas.
The aerodrome is located 11 km southwest of Lyon. It has the smallest airstrip in Europe, only 435 meters.
Lyon - Brindas is a small aerodrome with no DGAC services. For aeronautical information, flight preparation and the filing of flight plans, it is attached to the BRIA (Regional Aeronautical Information Office) from Lyon-Saint-Exupéry Airport. Monitoring of flights under the flight plan and the alert service are provided by the BTIV (Telecommunications and Flight Information Office) of the South-East Air Navigation En Route Center located in Aix-en-Provence.
Versions
UPDATE (08/14/2023) : New version 1.2 available. Majority of buildings completely redone. Taxiway and runway cones corrected. Correction of the gas station which was not consistent with reality. Redesigned taxiways.