MSFS2020
FRANCE
AERODROME
Lavours (LFIJ)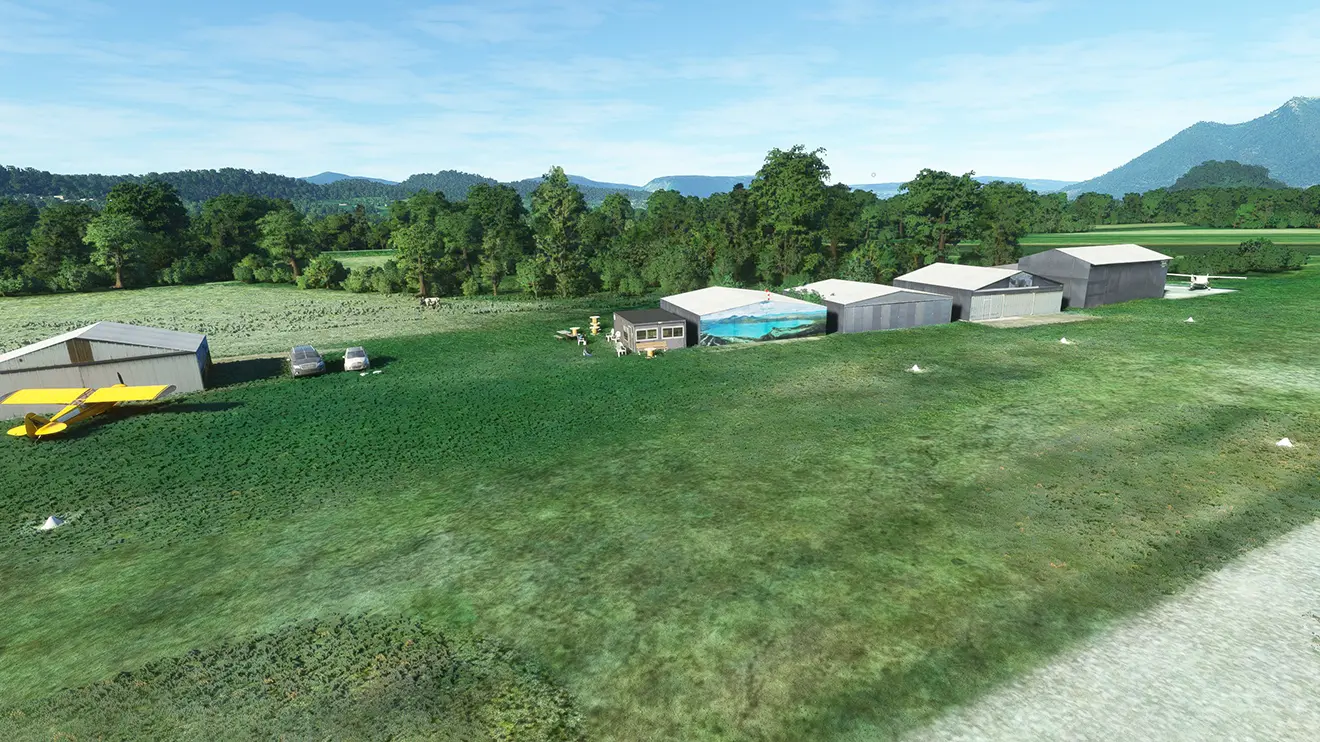 Description
I offer you my version of the Lavours platform made from my photo report.
This small aerodrome takes place next to the Rhône in the plain of the large marsh of Lavours. The hangars accommodate microlights and a microlight seaplane. The neighboring Rhône is a listed hydrobase.
The runway is narrow and the pilot must choose the most favorable edge when in the intermediate seasons the humidity rises.
In Lavours, the barbecue works in the shelter of the trees that surround the facilities!
Libraries
IMPORTANT: to display all 3D objects correctly, you must install the following libraries.