MSFS2020
FRANCE
AERODROME
Gap (LFNA)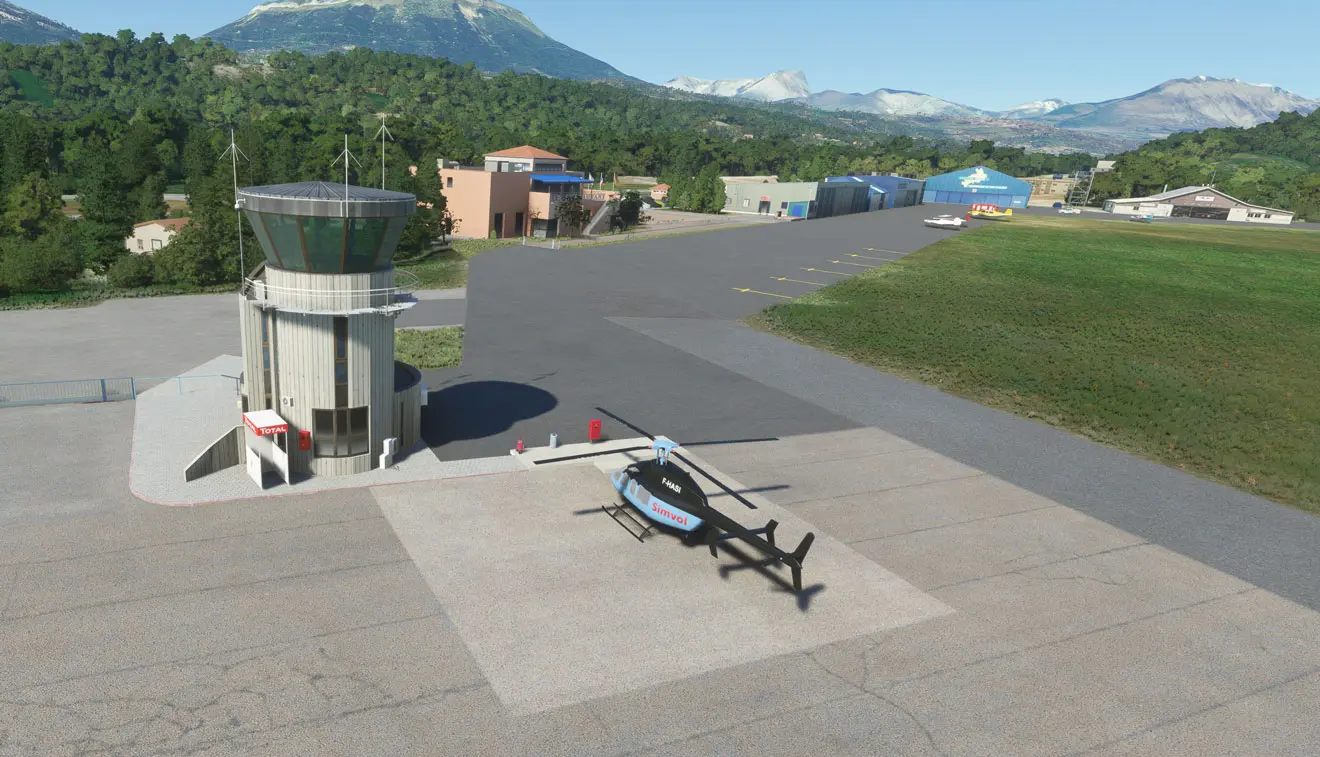 Description
Gap - Tallard aerodrome is an aerodrome open to public air traffic, located in the town of Tallard 12 km south-south-west of Gap in the Hautes-Alpes.
It is used for the practice of leisure and tourism activities (light aviation, glider, helicopter, parachuting and hot air ballooning).
Versions
UPDATE (09/24/2022): New version 2 available. 11 new hangars all in PBR textures, 28 modified hangars more realistic (roofs with solar panels) and in PBR, 2 swimming pools, 2 sheds, 3 carports in the airfield area, 1 bubble (which is not always present), also adds many directional and information panels in the air terminal area and finally some humans statics with Dave's 3D People library.