MSFS2020
FRANCE
AERODROME
Florac (LFNO)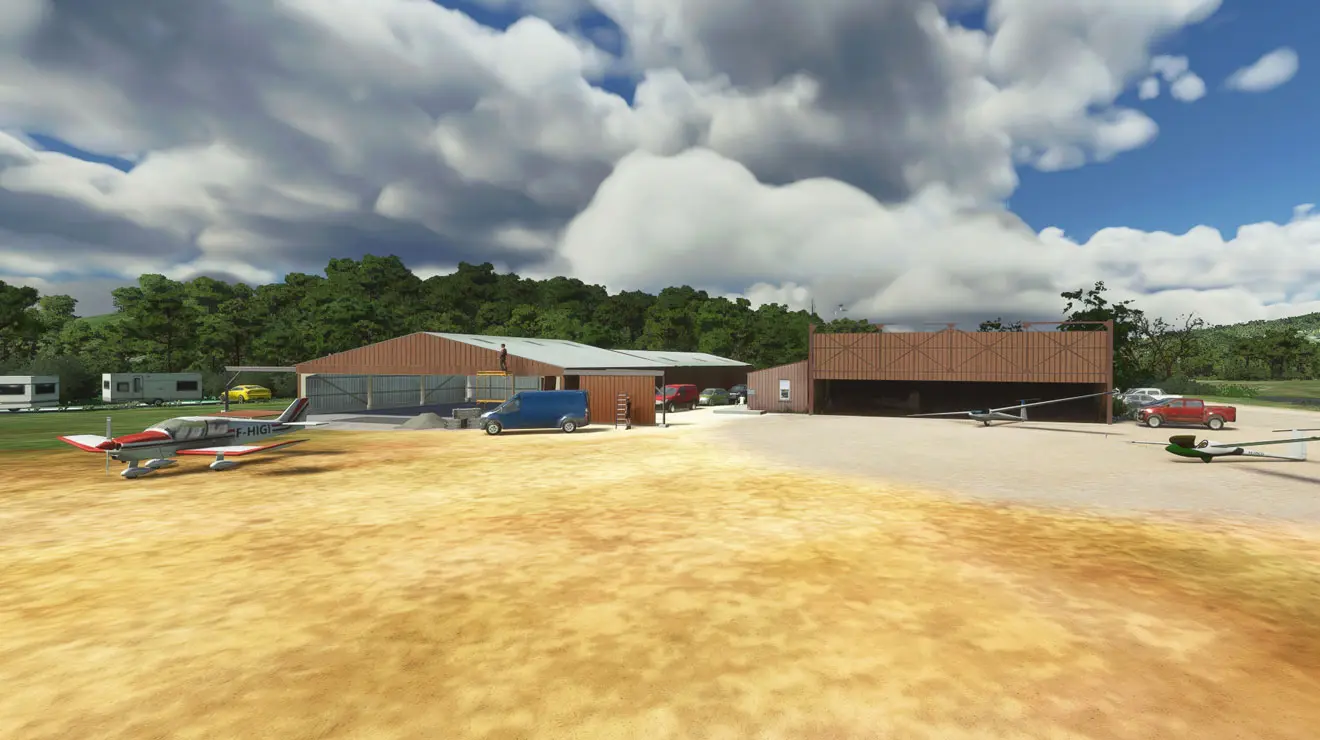 Description
At the heart of the Causse Méjean at an altitude of 925m, it is essentially a glider base also accommodating passing planes, on 3 runways (32/14 preferential). The scenery represents the South hangar being extended.
Libraries
IMPORTANT: to display all 3D objects correctly, you must install the following libraries.
Versions
UPDATE (01/14/2022): New version 1.1 available. Inscription "Florac Sainte Enimie" on the ground in the right direction.