MSFS2020
FRANCE
AERODROME
Feurs (LFLZ)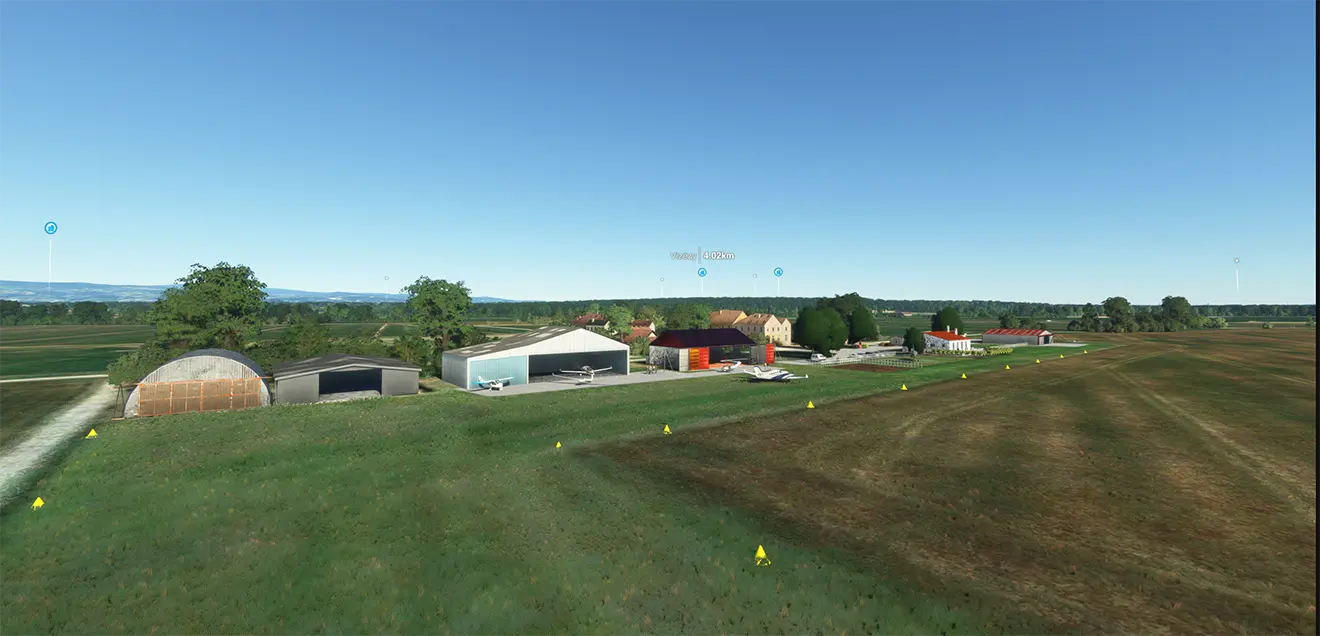 Description
The Feurs - Chambéon aerodrome is a civil aerodrome, open to public air traffic, located in the town of Chambéon, 4 km south-west of Feurs in the Loire.
It is used for the practice of leisure and tourism activities (light aviation and model aircraft).
Versions
UPDATE (07/27/2023) : New version 1.4 available. Addition of decor details: entrance gate, BBQ, bushes, trees, gas station, etc... Correction of the 3rd hangar when leaving of the round shed, which had unenclosed side walls and you could see through.