MSFS2020
FRANCE
AIRPORT
Cherbourg (LFRC)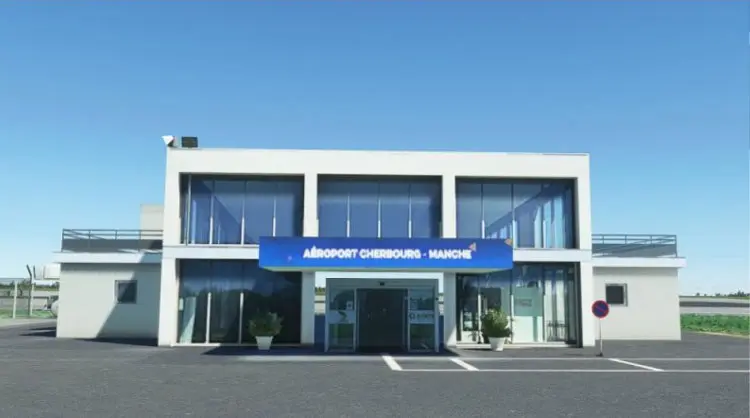 Description
Cherbourg - Manche airport formerly Cherbourg-Maupertus is a civil airport, open to public air traffic, located in the municipalities of Maupertus-sur-Mer and Gonneville at 11 km east of Cherbourg-en-Cotentin in Manche.
It is used for air transport (national and international), public service missions (SP) of the 33F flotilla and for the practice of leisure and tourism activities (light aviation).
Libraries
IMPORTANT: to display all 3D objects correctly, you must install the following libraries.
Versions
UPDATE (12/18/2021): New version 2 available. Added planes, military buildings and miscellaneous items. Terraforming around some buildings. Added ILS / DME and Glide Slope.