MSFS2020
FRANCE
AERODROME
Chambéry-Challes les Eaux (LFLE)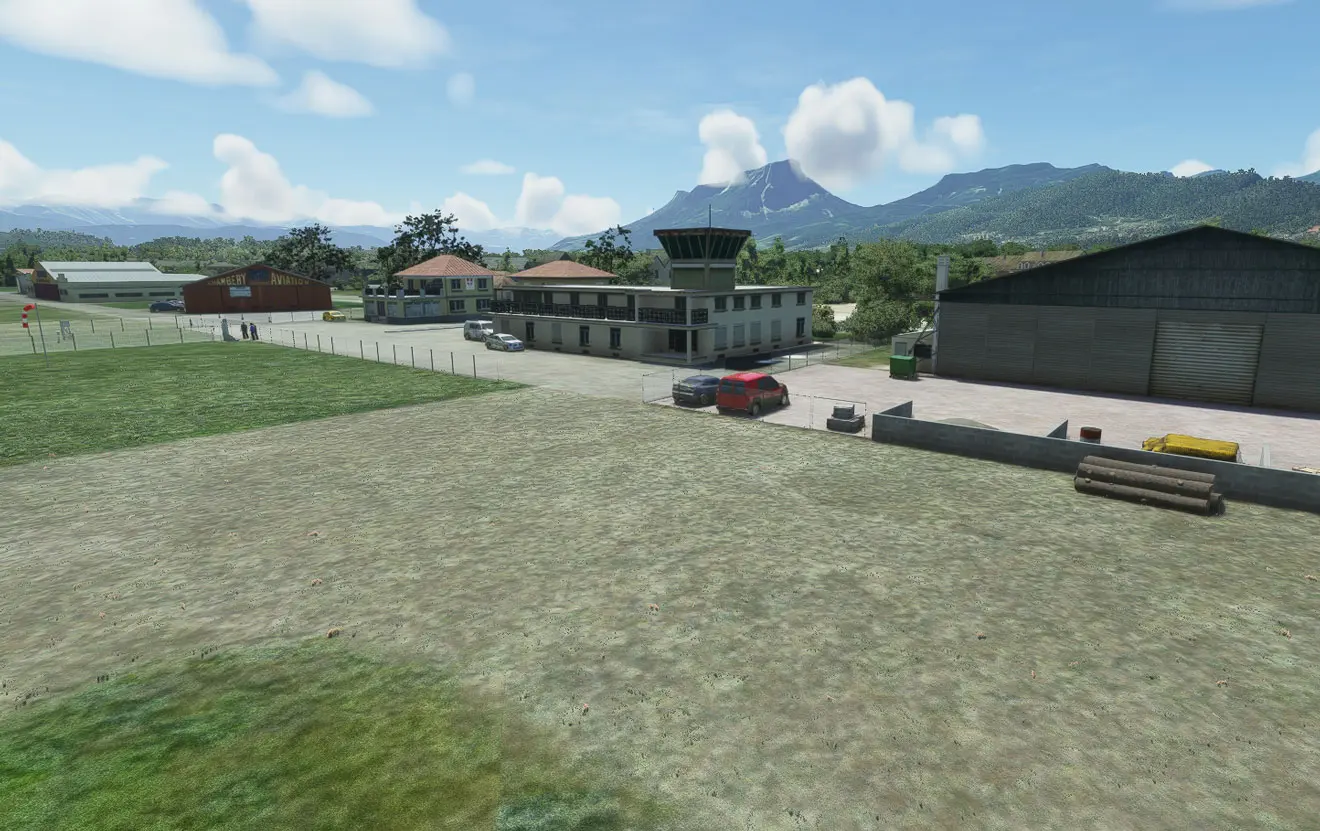 Description
Chambéry-Challes les Eaux aerodrome is located 11 km south-east of the most important LFLB.
A 990 m asphalt runway. Mountain flight training and practice of gliding in 3 clubs. Its neighbor is the 13th BCA (present on the scenery).
Libraries
IMPORTANT: to display all 3D objects correctly, you must install the following libraries.
Versions
UPDATE (01/20/2022): New version 1.1 available. Removal of trees in the middle of grass runways. Reconfiguration of the 5 parking spaces. Addition of a "fuel" slot.