MSFS2020
FRANCE
AIRPORT
Bordeaux (LFBD)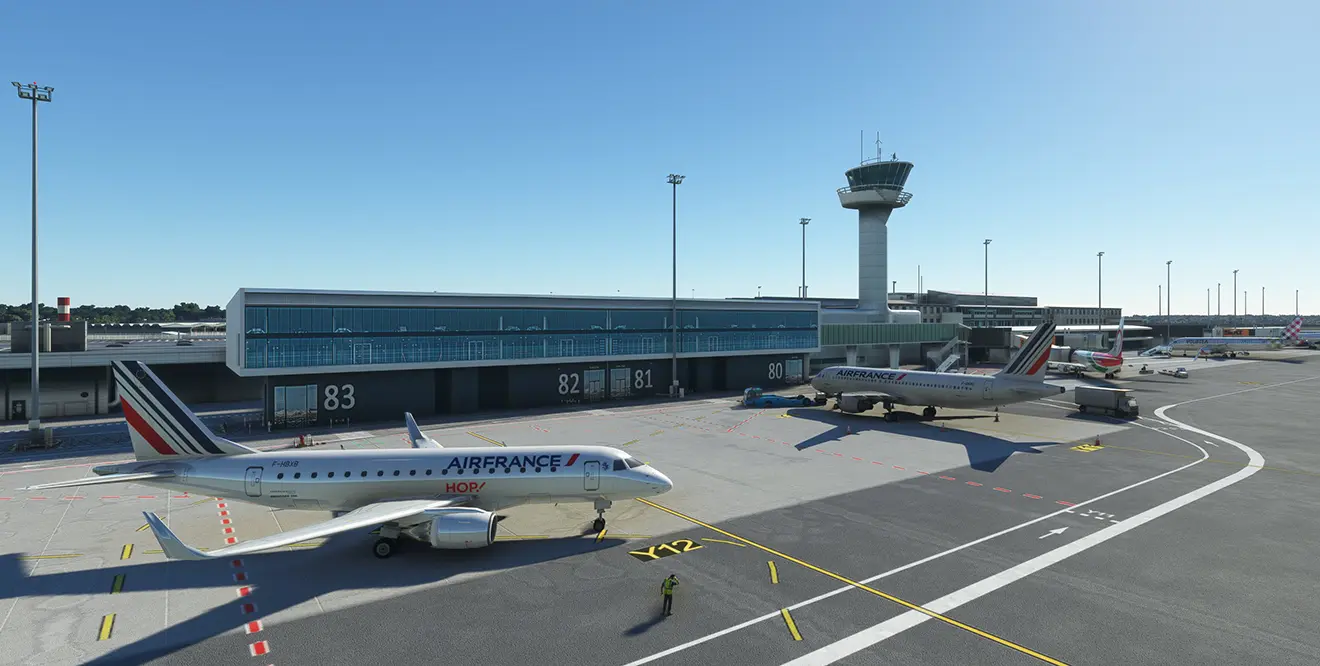 Description
Bordeaux-Mérignac airport is a French international airport located in the town of Mérignac, 12 km west of Bordeaux in the Gironde department, in the Nouvelle-Aquitaine region.
The airport serves as a base for the airlines EasyJet, Ryanair and Volotea. It welcomed 7.7 million passengers in 2019, making it the 8th largest airport in France and the 6th outside the Paris region. However, since 2020, Nantes airport has tended to establish itself as the leading airport in western France, to the detriment of Bordeaux airport, which has demoted to the rank of 9th French airport (7th in the provinces) in number of passengers.
It shares its runways with the 106 Bordeaux-Mérignac air base of the French Air Force.
Versions
UPDATE (06/03/2023): New version 4.1.0 available. Removal of trees at the edge of runways. Tweaks to the terraforming of the merlons on the BA106 side.
UPDATE (04/24/2023): New version 4.0 available. Afcad review. Adaptation GSX-Pro on all aircraft parking areas A, B, C, D, F, Y.
UPDATE (03/28/2023): New version 3.0 available. This version fixes a big bug at the level of the Iberian hall, the version 2 put online was not the right one and presented anomalies in the ground level and door numbering among other bugs including rain and snow tightness now fixed. The Novespace area has also been improved.
UPDATE (03/09/2023): New version 2 available. Modification of the Iberian hall, all the interior is visible, seats, escalator, bay windows etc... Addition of various objects to the TNT, Freight and Post buildings. Modification of the Dassault Falcon Service area, a lot of small details have been added. Installation of various fences. Improvement of the BA106 : addition of its entrance as well as various buildings and of a stele in memory of Cpt Croci, installation of some trees, this air base is well raised.
Also featured on our partner