MSFS2020
FRANCE
AERODROME
Blois (LFOQ)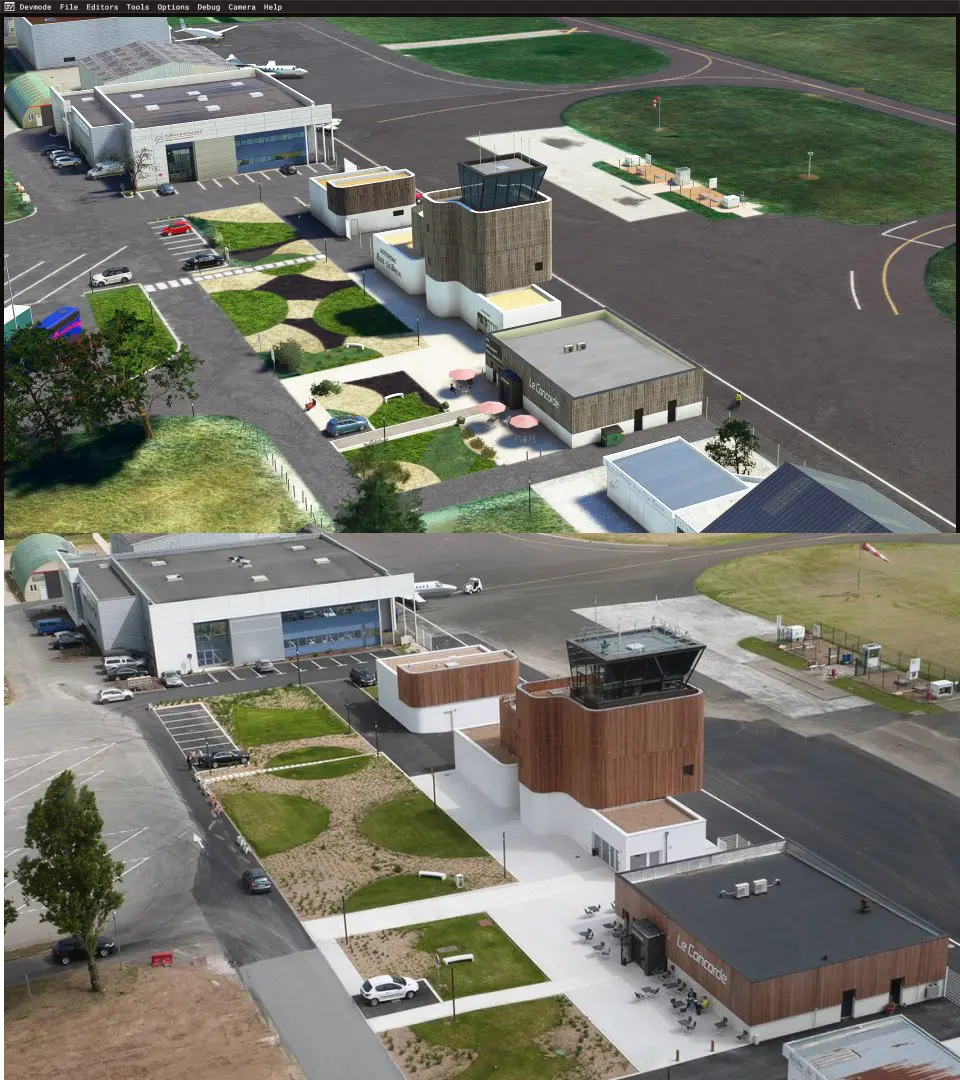 Description
The Blois - Le Breuil aerodrome is an aerodrome open to public air traffic. With a surface area of ​​224 ha, the Breuil aerodrome is located in 3 municipalities: La Chapelle-Vendômoise, Villefrancœur and Landes-le-Gaulois, 18 km northwest of Blois and less than 18 km south-east of Vendôme in the Loir-et-Cher department.
It is mainly used for leisure and tourism activities (light aviation and aeromodelling).
Libraries
IMPORTANT: to display all 3D objects correctly, you must install the following libraries.
Versions
UPDATE (11/01/2023): New version 1.5 available. New 3D models and signage. Modification of ground markings and lights.