MSFS2020
FRANCE
AERODROME
Aubenasson (LFJF)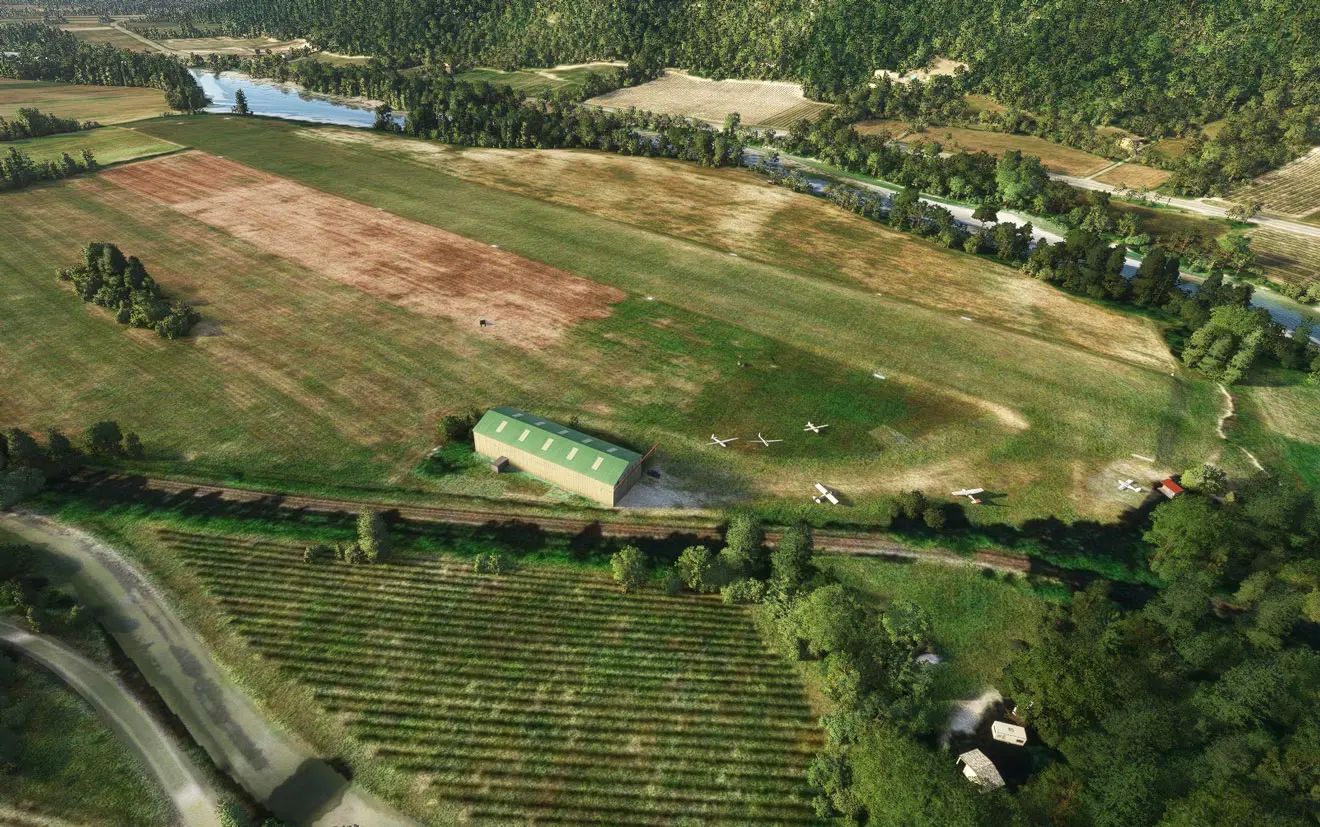 Description
Small aerodrome for restricted use, owned by the De Chivré, a family involved in aviation for several generations (pilot Ltt. Gilles was killed in Verdun in 1916).
Very popular with the glider world, at the foot of the "Trois Becs", the emblematic massif of the region. Alt. 807 ft - QFU 09/27 - 750 x 80 meter grass runway.
Libraries
IMPORTANT: to display all 3D objects correctly, you must install the following libraries.