MSFS2020
FRANCE
AERODROME
Aspres (LFNJ)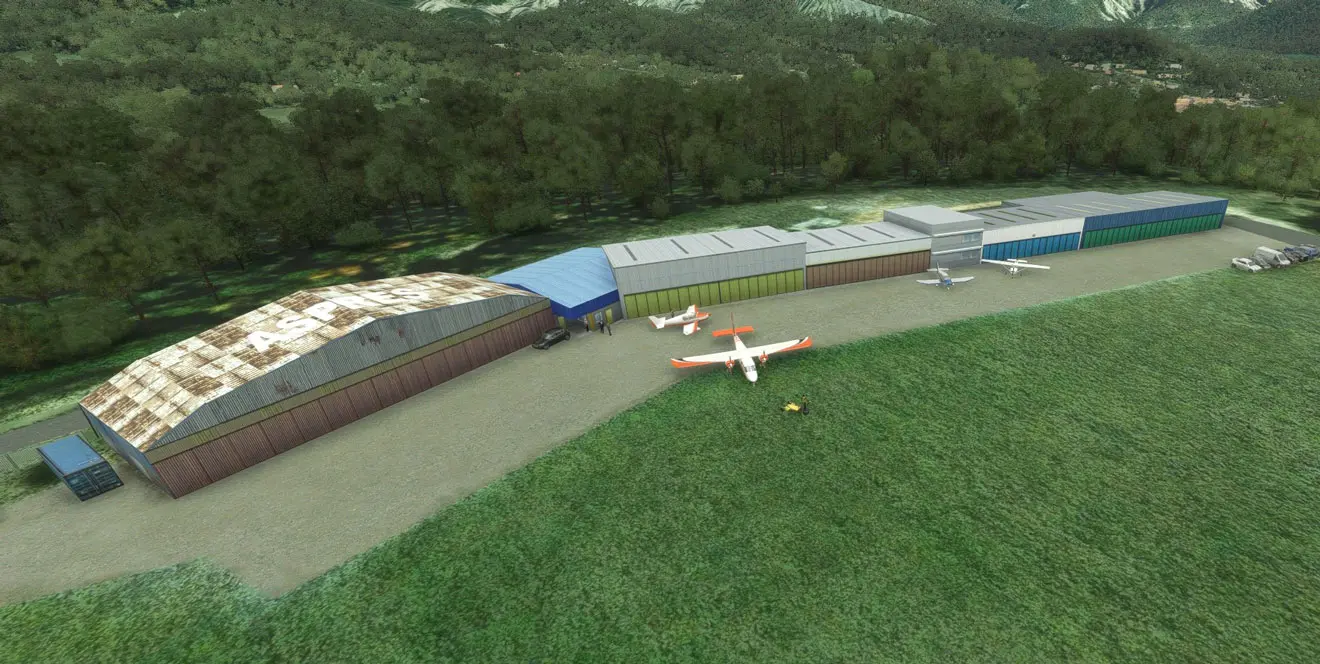 Description
The Aspres-sur-Buëch aerodrome, on the Grenoble-Aix en Provence axis, is isolated on a small plateau at 831 m (2727 ft).
Created in the early 1930s, it is known as the Chevalet aerodrome; there is also a holiday village, a bar-restaurant, a swimming pool. Grass runways: 18/36 of 895 m (2936 ft) - 10/28 of 650 m (2133 ft).
Restricted use, not open to public air traffic.
Libraries
IMPORTANT: to display all 3D objects correctly, you must install the following libraries.