MSFS2020
FRANCE
ALTISURFACE
Artemare (LF12)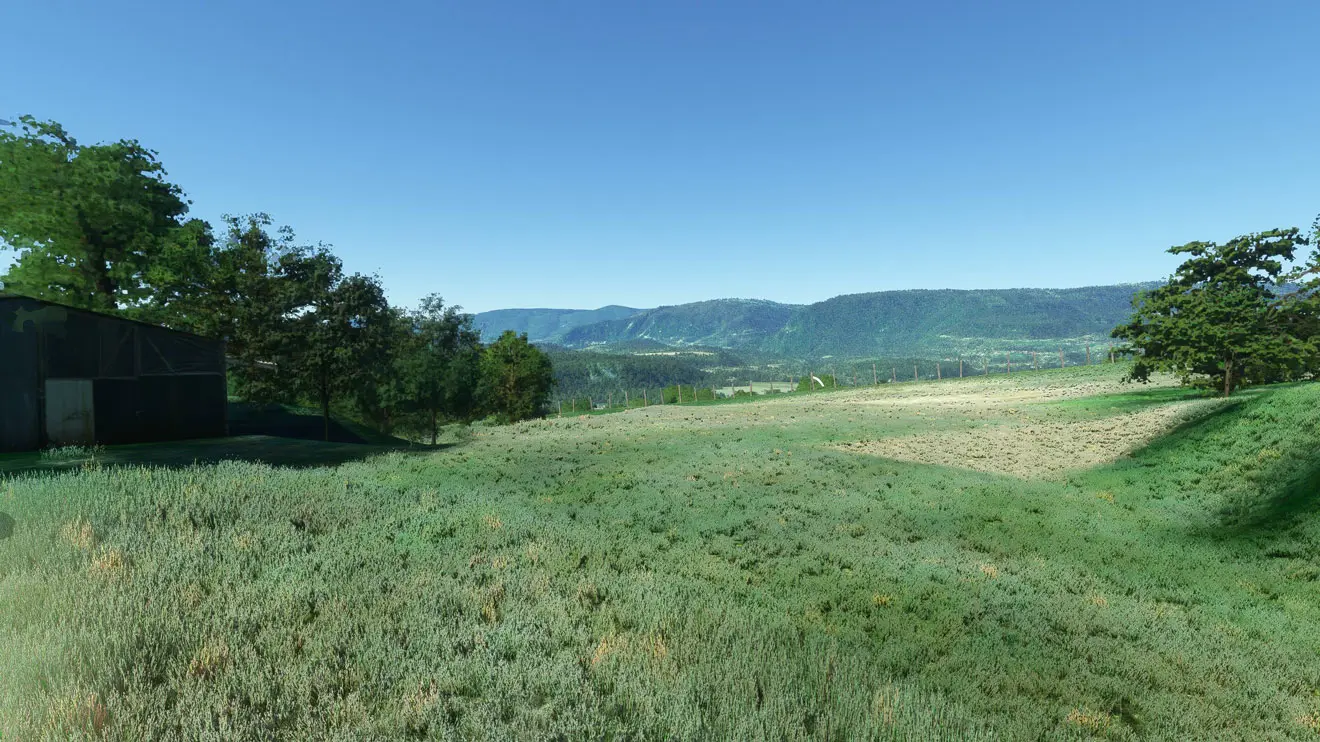 Description
I propose a small creation for which the "terraforming" function of the SDK gave me some difficulties of realization. There are often significant differences between the created object and its restitution in MSFS whose resolution requires many long iterations.
The altisurface of Artemare is clinging to the mountainside in the town of Tallisieu in the Bugey region of France. It dominates the vast marsh area of ​​Lavours.
It is a private aerodrome of the Altisurface type open to ULM traffic.
The grass runway QFU 16-34 measures 150m by 10m with a slight slope to the left in the direction of landing 34. The platform at the top of the runway is narrow.
The local aerology is often difficult.
When taking off from Artemare, the pilot is quickly close to the narrow ULM runway of Lavours or the hidden ULM runway of Chanaz.
Libraries
IMPORTANT: to display all 3D objects correctly, you must install the following libraries.