MSFS2020
FRANCE
AIRPORT
Ajaccio (LFKJ)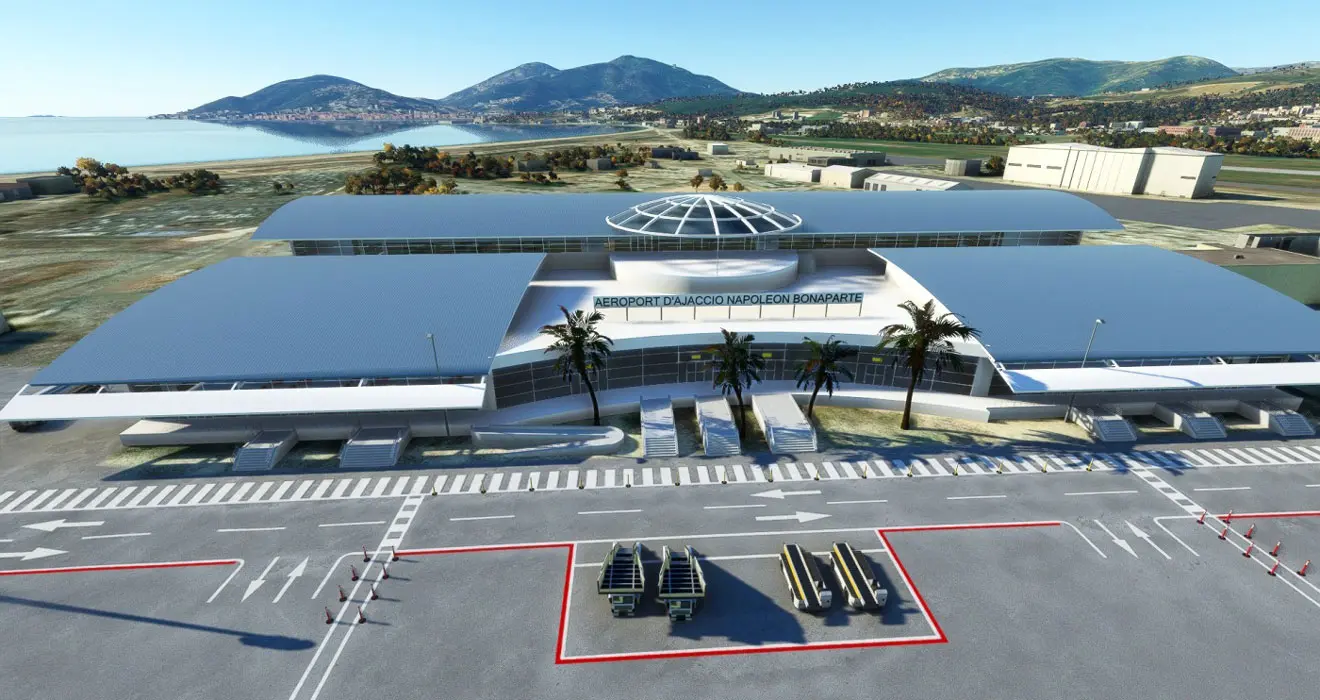 Description
Ajaccio-Napoléon-Bonaparte international airport, still usually called by its former name Campo dell'Oro, is an airport in the Corse-du-Sud department, located in the east of the territory of the municipality of Ajaccio . The airport right-of-way is bordered to the south-east by the Gulf of Ajaccio.
This aerodrome is open to national and international commercial traffic, regular or not, to private planes, instrument flight (IFR) and visual flight (VFR). It has a runway 2,407 meters long and 45 meters wide oriented NNE-SSO (02-20) and a short, disused, East-West oriented runway.
Versions
UPDATE (04/29/2023) : New version 2.6 available. Added the ouside spiral stairs, north of the main terminal. Added signs and lights along pedestrial red cones. South parking fuel repositioned. New main terminal night lighting system. A few more fences. New project name in order to be compliant with Asobo --> remove any previous "lfkj-campo-del-oro" project into your community folder to avoid duplicated scenery.
UPDATE (10/26/2021) : New version 2.3 available. Addition of the DME antenna and shelter and new night lighting of the main hangar.