MSFS2020
104
The weather in the FMS (MCDU) of the A320
With version 0.5.3, it is possible to have the weather forecast for the airports of your choice (therefore those of the flight plan) directly in the FMS.
1 - Access to the MTO page and choice of source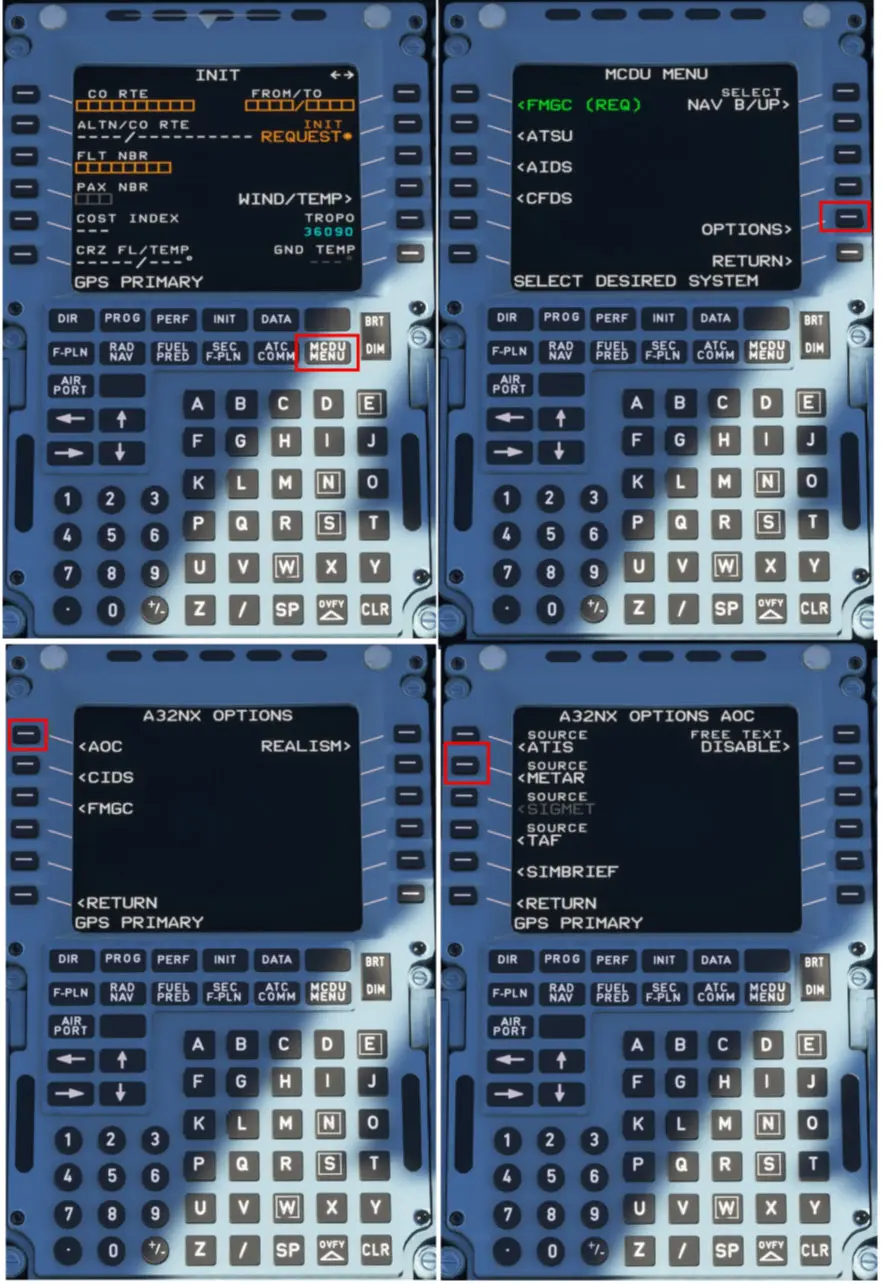 2 - Choice of access provider to MTO request menu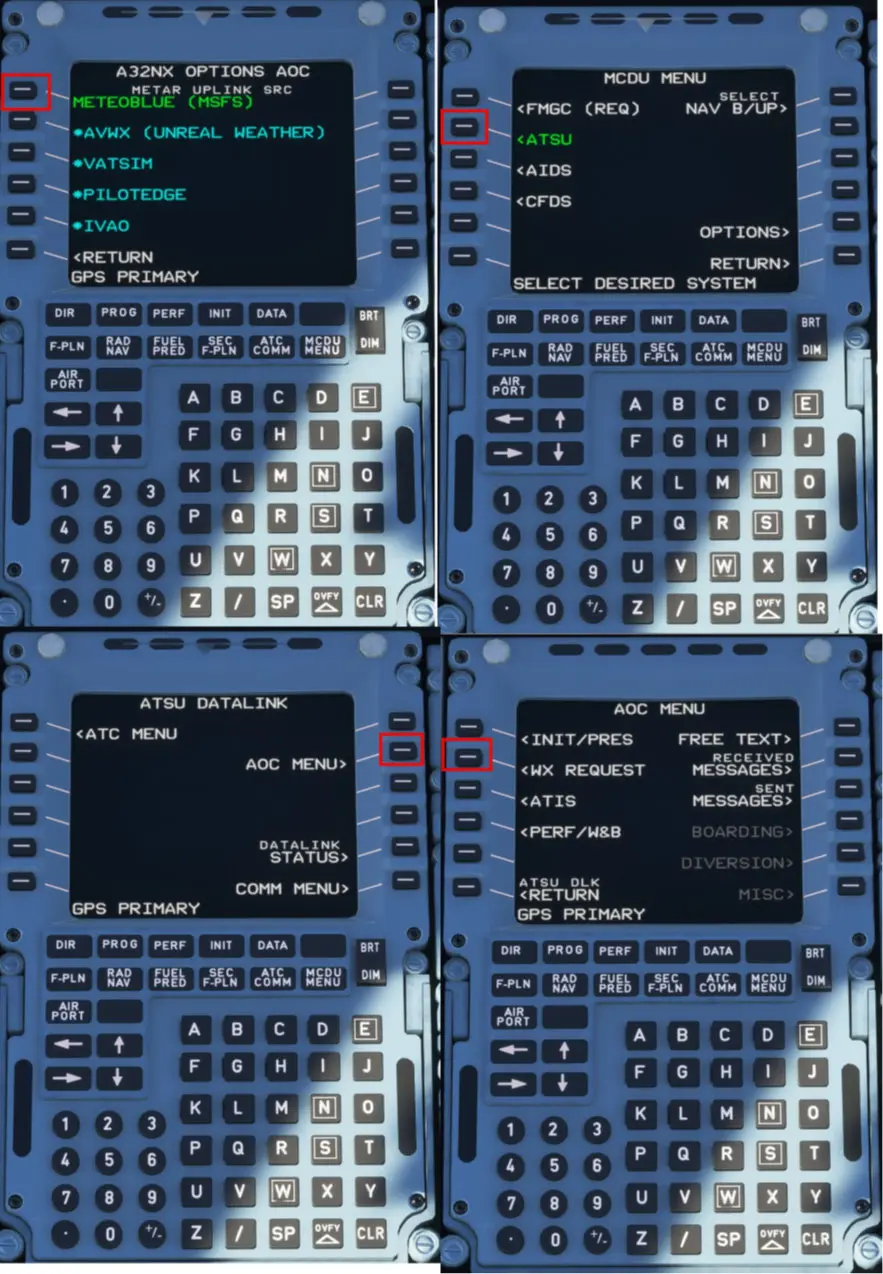 3 - Selection of METAR or TAF intro airport code and request to receive the response in the MCDU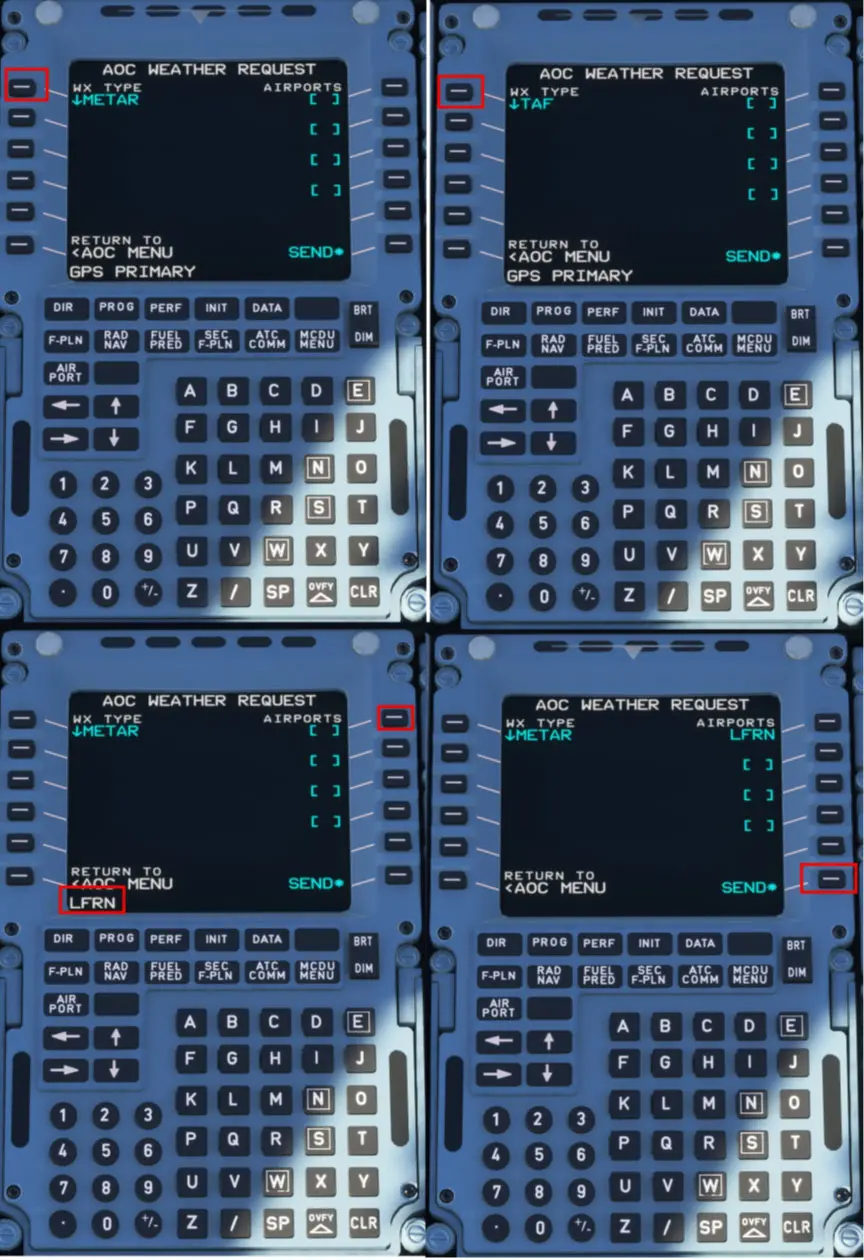 4 - Verification of reception (top ECAM) and reading of METAR or TAF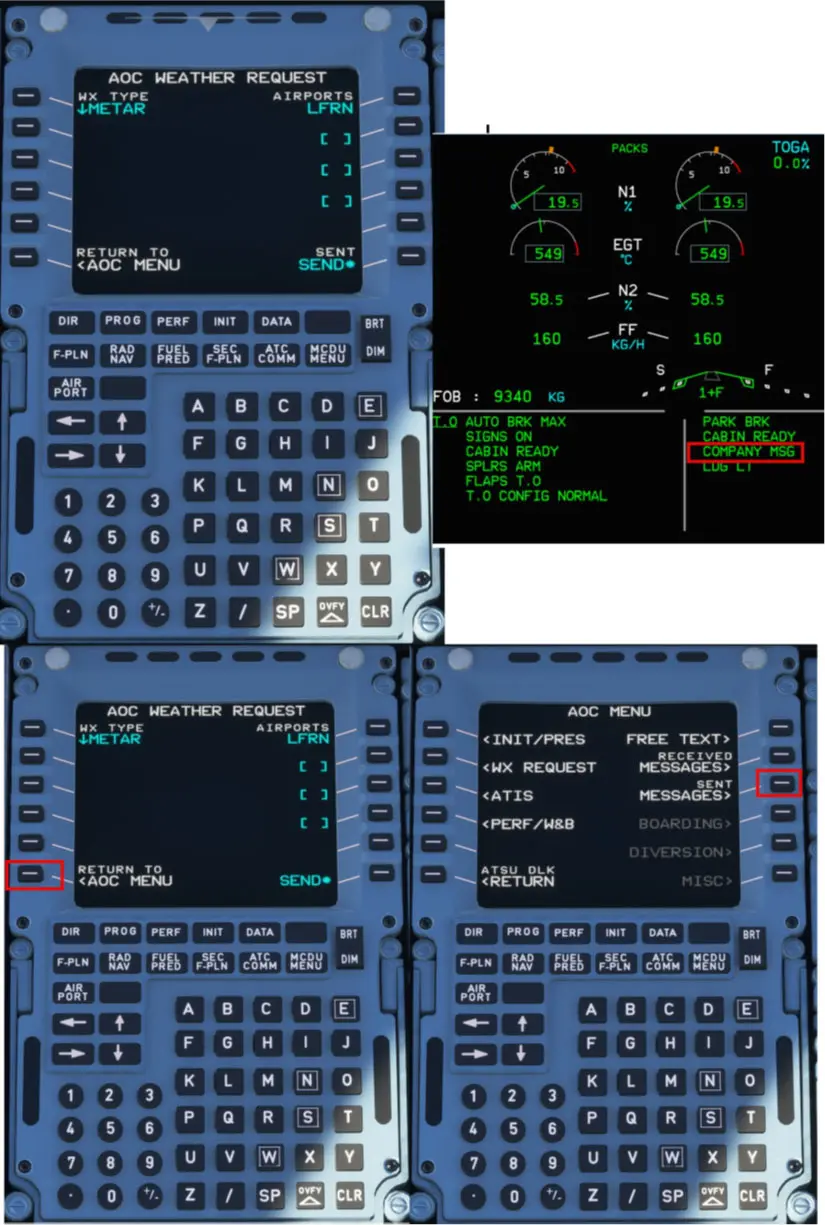 5 - Display of the MTO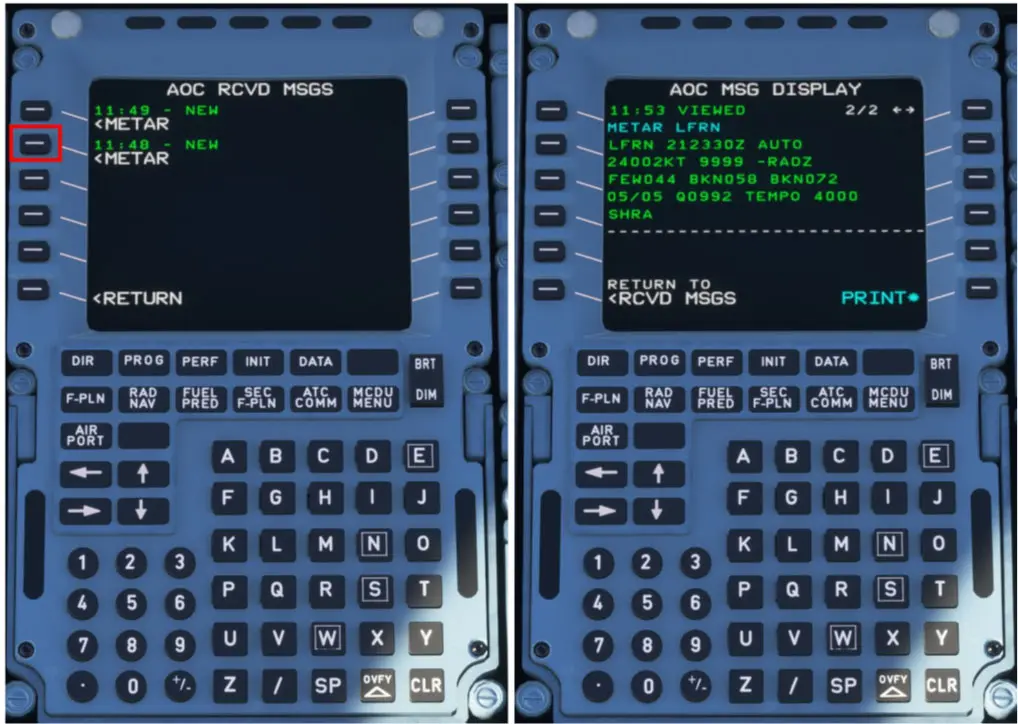 NB: if the departure and arrival airports have been entered in the flight plan, they will be directly proposed for the MTO search.
With the latest versions in development, the A32NX module makes it possible to print on the cockpit printer the weather forecast retrieved in the MCDU. Below, in pictures, the process to get there.