MSFS2020
200
Catapulting a F-18 Super Warrior from an aircraft carrier
Situation: French aircraft carrier Charles de Gaulle off the Kerguelen Islands (ICAO code: ACKG), F18-Hornet "Super Warrior".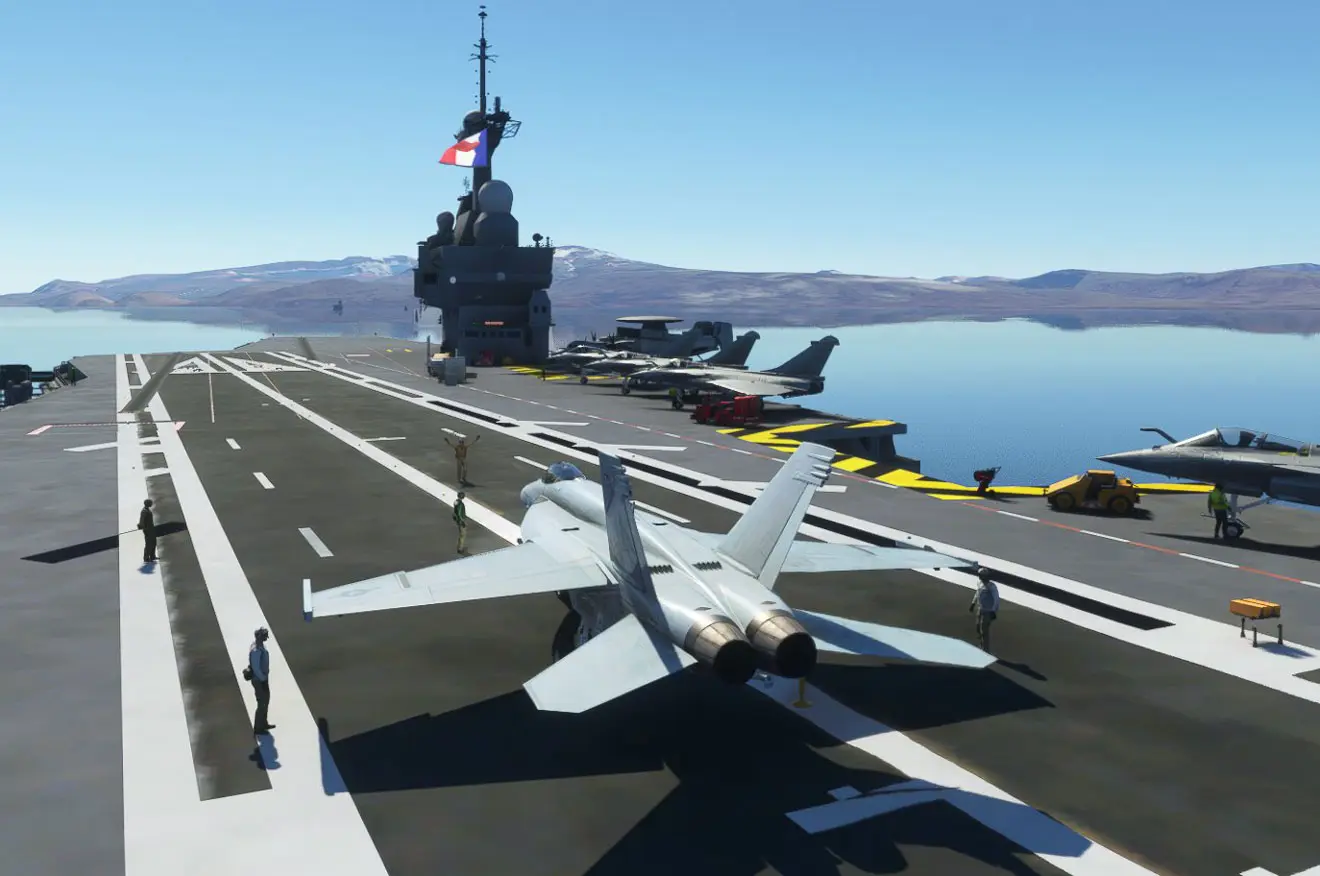 Launch procedure:
position yourself on one of the supported aircraft carriers where the crew is installed (here the R91 Charles de Gaulle)
to see the bridge personnel arrive, you have to put the LAUNCHBAR switch on EXTEND (down)

Watch the flight deck officer ("yellow dog") giving you taxi signals

roll in its direction following the signs (left - front - right)
when you are ready (in principle on a catapult, but not obligatory with Fs2020), it will give you a signal to stop and will position itself immediately for give you the starting signal

apply the brakes (not the parking brake) and check that the LAUNCHBAR switch is on EXTEND

wait for the person in charge of the catapult (on your left) to confirm the attachment

Maximum power (with afterburning), stick in the stomach, about 10 seconds later, the plane will be catapulted

after flying 500 m from the catapult, the crew will be operational again for a catapult.
Video (HD) of this catapult on our YouTube channel:
https://youtu.be/q36Gnd6LwDc
Situation map of aircraft carriers in the world FS2020 (the CdG is boxed):
Click HERE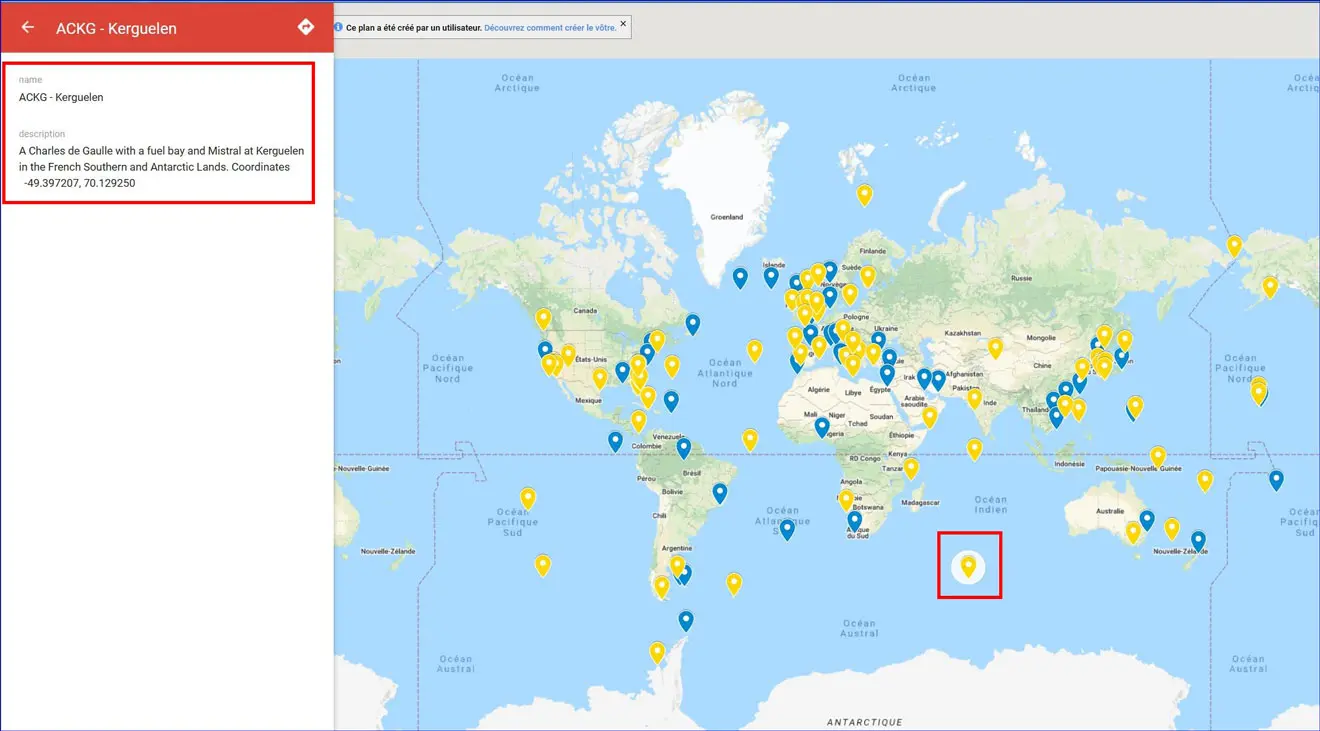 Prerequisites
To be downloaded and installed to have all the aircraft carriers scattered around the world, the new F-18 (Super Warrior) and the ground crew (everything is on flightsim.to).
touchingcloud-aircraft-fa18e-sw (F-18 Warrior)
aircraft carrier group – superspud (aircraft carrier 1)
aircraft carrier group volume 2 – superspud (aircraft carrier 2)
pbk-carrier-crew (ground staff)

The Charles de Gaulle and its escort vessels (including the amphibious Mistral helicopter carrier in the distance) near the French islands of Kerguelen (southern lands).