MSFS2020
155
A32NX: Using the remote MCDU
With version 0.7.4 came a new option: the possibility of deporting the complete and functional MCDU to a tablet, a smartphone, another screen, another PC or a connected Mac to the same internal network (LAN or WIFI).
Since then, FBW has gone even further by offering an integration of this function into its installer via the SimBridge module.
Prerequisites:
- have loaded the FBW installer
Charging SimBridge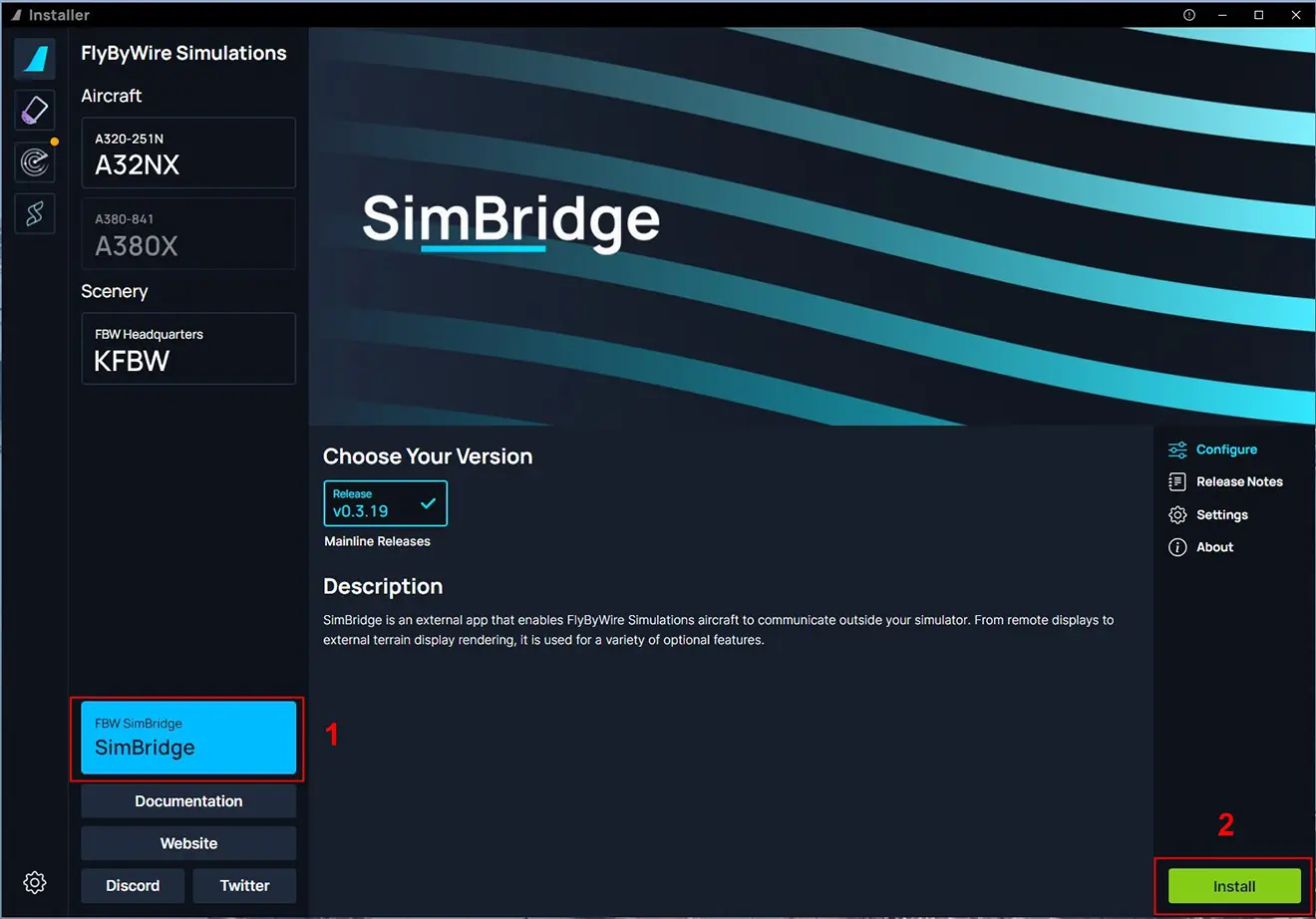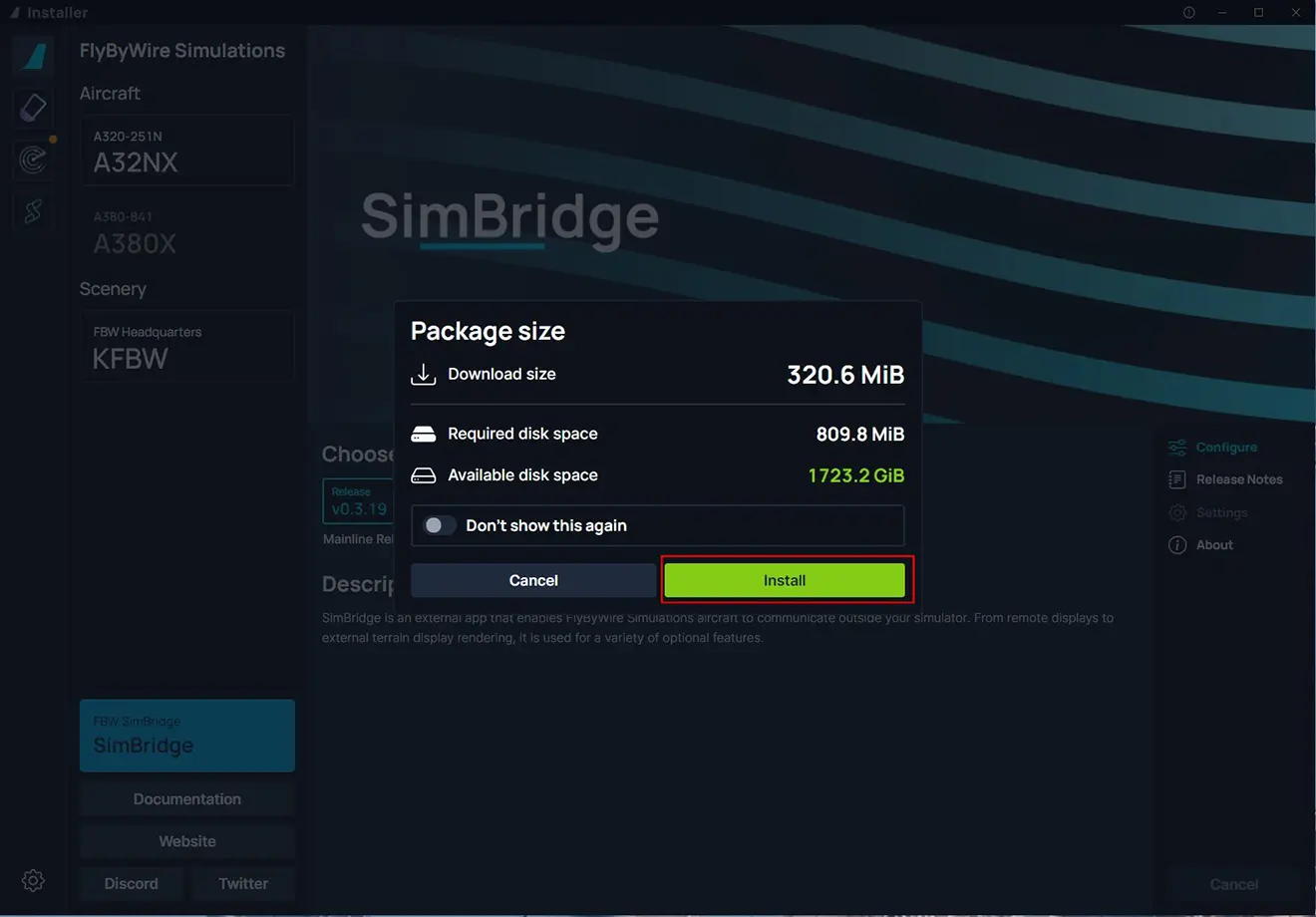 Once SimBridge is installed, you can launch it manually (1) or set it to automatic launch when Windows starts (2).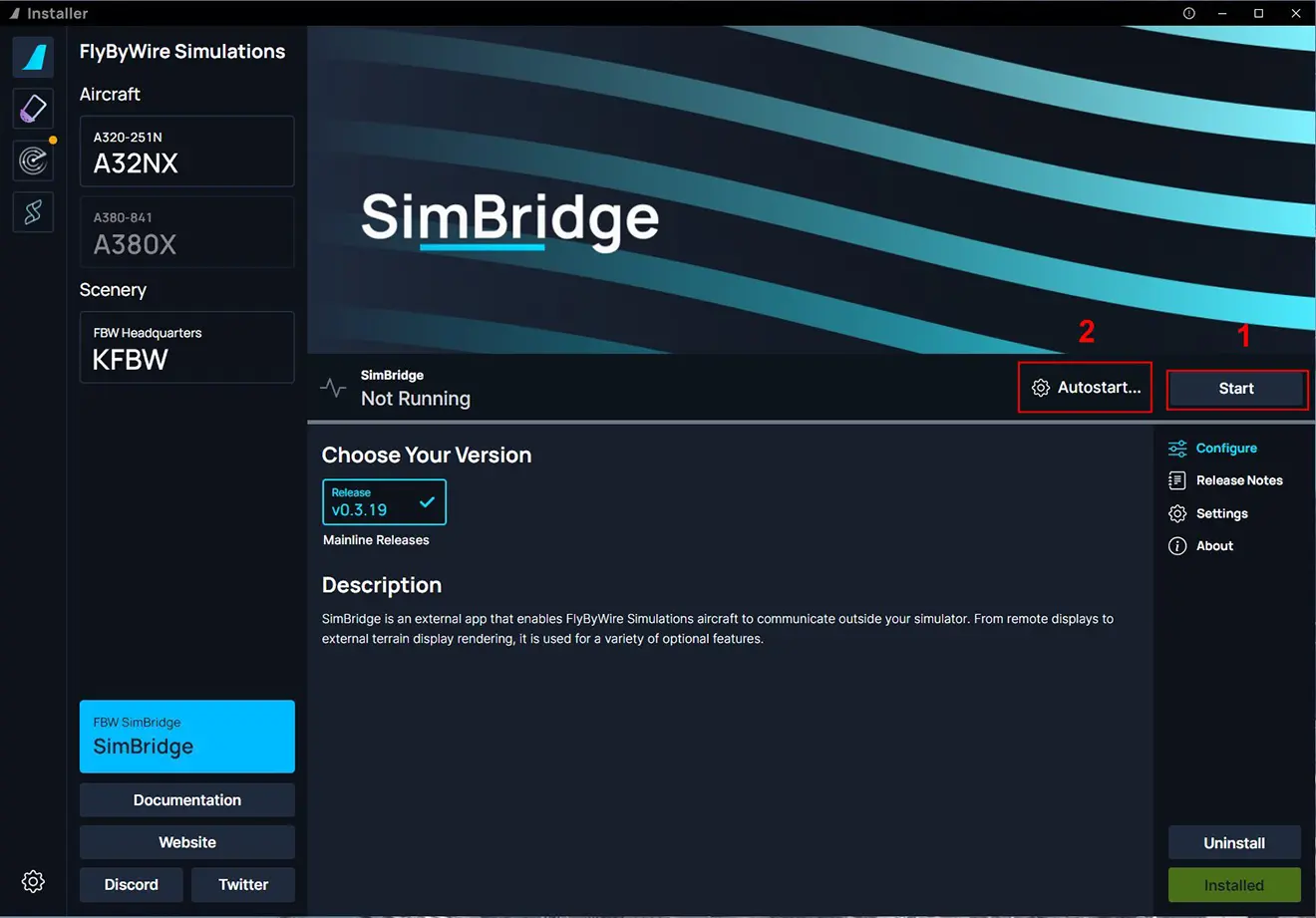 You just have to enter in a browser (tablet, smartphone, other PC) the IP address 192.168.X.XX:8380/Interfaces/MCDU replacing X.XX by the values ​​of the internal IP address of the PC which contains the simulator (provided by your router). Attention, the port number 8380 behind the colon is imperative.
You then have the option of using the MDCU in remote mode in a browser and, if it is on a tablet or smartphone, always having it in view (and at hand) regardless of the view displayed on the screen of the simulator with the advantage of touch screens.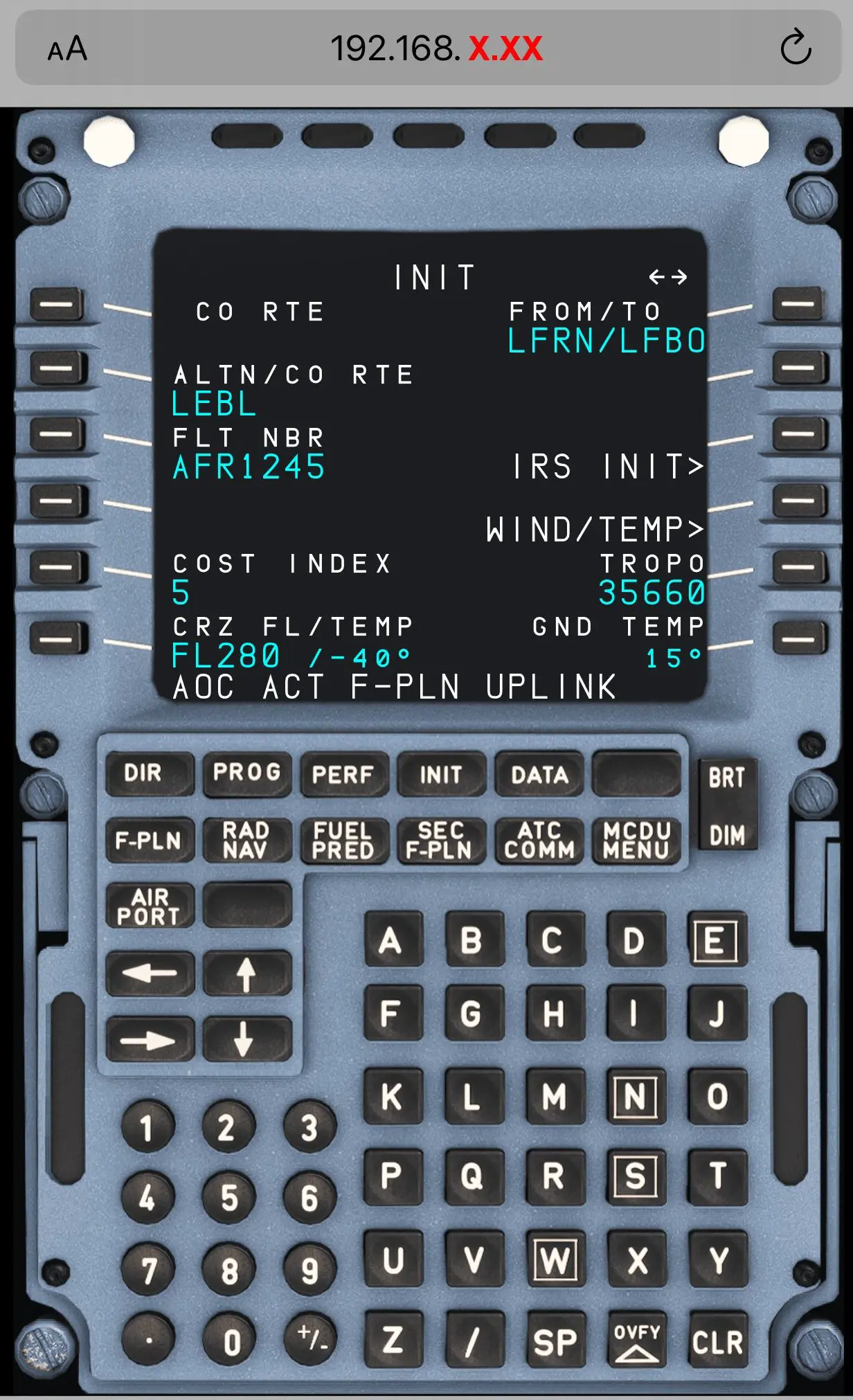 Additional information
If you do not know how to find the IPv4 address of your PC simu on your internal network here is how to do it:
- right-click on the "Start" icon at the bottom left of the Windows desktop
- click on "Run"
- enter cmd and validate
- in the window enter ipconfig and validate
- the IP address you are looking for is on the line "IPv4 Address"